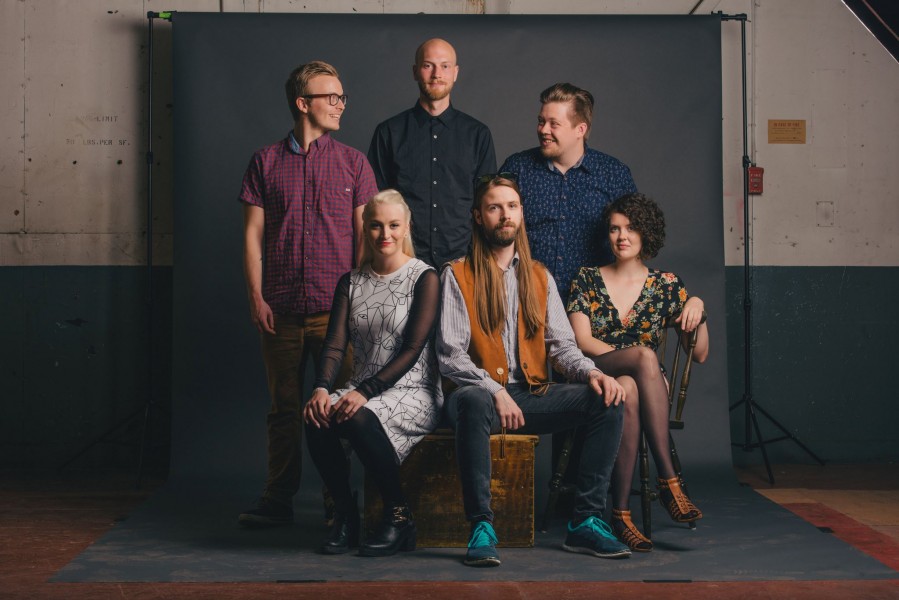 There's a feeling you get when you know a track is going to be wonderful from the first note; it's a little shiver of excitement, a swell in your chest and perhaps even a filling of the eye with a tear or two. That's the feeling I got on hearing that first sombre note of piano and the heavenly falsetto of singer Hildur Kristín Stefánsdóttir on 'Blue Skies', the new single from Iceland's Rökkurró.
As the song moves from those basic components and adds strings, shivering drums and golden drops of guitar, the themes of hope and keeping dreams alive develop and take flight in a grandiose chorus which would comfortably sit alongside the most epic of pop songs. There's a dash of The National and Dark Dark Dark in the heavy atmosphere created by Rökkurró, but there's more of a sunny disposition come the conclusion of the song, where we can see the titular skies clearly, all worry and fear dissipating.
Glorious from beginning to end,  it can only bode well for the release of album number three, produced by Helgi Hrafn Jónsson, later this year.