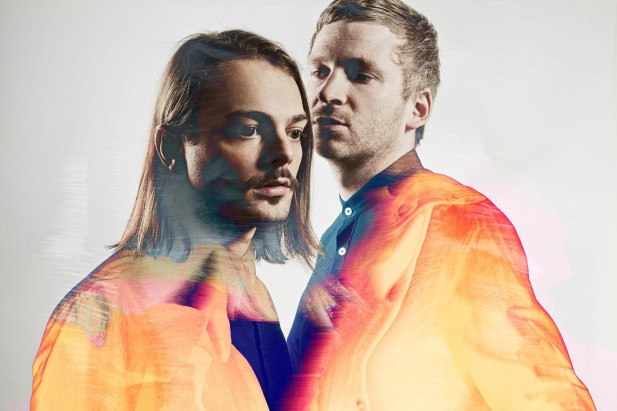 If you're even remotely interested in a) dance music, b) Icelandic music, c) music made by excellent musicians in collaboration, or d) just music in general, than Kiasmos' debut album must surely be one of your most anticipated LPs of the year so far.
The collaboration between BAFTA award winning composer Ólafur Arnalds and electropop genius Janus Rasmussen of Bloodgroup/Byrta, has been an intoxicating prospect for some time. After teasing us with the occasional taste of what they can do together for a few years, the pair set aside some time to work seriously on a full-length début LP due 27th October via Erased Tapes, and with 'Bent', the latest delicious morsel on offer, we can only begin to imagine what a feast the album is going to be.
On 'Bent' the strongly melodic tones of previous offerings like 'Burnt' take a backseat in favour of clattering rhythms and discordant, distorted synths, gutteral and raw, like synapse pulses of your own body's electricity. A muted piano line lurks in the shadows, threatening to creep out and grab you, but it remains partially concealed throughout. On 'Bent', the beat and synth base (and bass, for that matter) take the lead, and rightly so. A good dance track should hit you in the hips first, the heart second, and the head last. Wonderfully, with repeated listens, 'Bent' takes complete control of all three.
On first listen it is visceral, and vibrant. On second, the melancholic underlying melodies work their way under your skin. The third is when you notice the intricacy of construction, and the richness of the sonic textures. If this all sounds a bit academic, it's not: you may be more aware of the nuances after repeated listens, and certainly it can be enjoyed in an analytical fashion, but its home is on a dancefloor, ever so slightly out of direct sight from behind a flash of strobe and a puff of smoke. 'Bent' is murky, elusive and completely intoxicating.