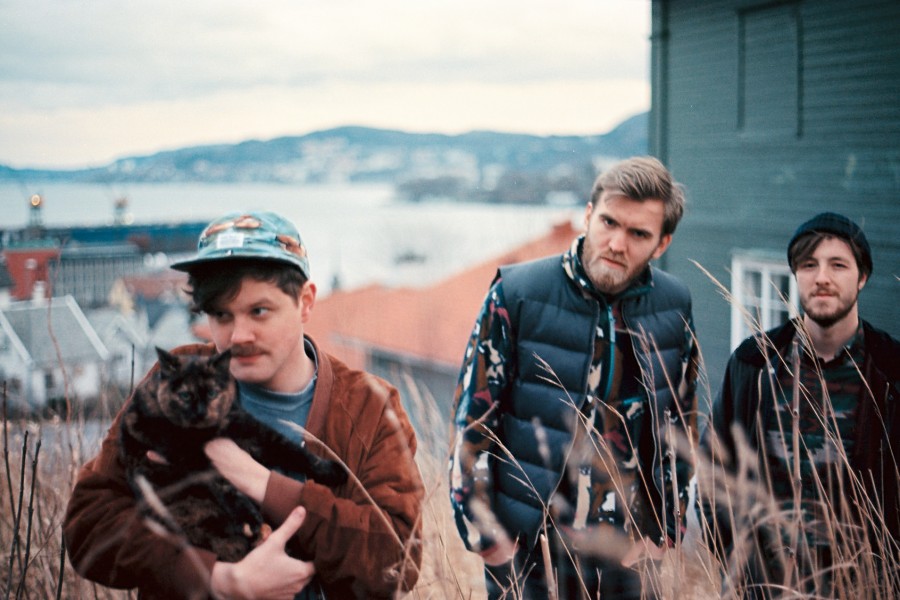 Photo by Yngvild Gotaas Torvik
The fashion for chain wallets may have been largely consigned to the early noughties sin bin alongside rubber bracelets and frosted tips, but Bergen trio Chain Wallet are so now it would hurt if it wasn't all quite as darned smooth and catchy. Stian Iversen brings some of the synth-led pop nous of The New Wine to the table, whilst Frode Boris moonlights as a moustachioed barista, but there is nothing 'side-projecty' about Chain Wallet.
Wafted out on local hipster club night imprint Nabovarsel, this double-whammy of New Wave-inflected widescreen shoegaze-pop is all ringing guitars and instagrammed vocals, the dreamy vibe (matching the sunbleached visual aesthetic) accompanied by deceptively stadium-ready hooks.