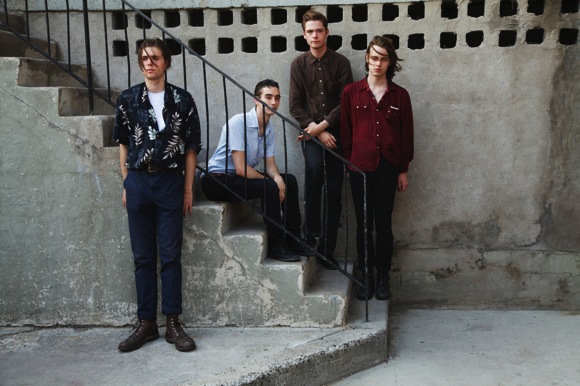 Iceage's vocalist Elias Bender Rønnenfelt appears to be built from the same stuff as Nick Cave and Shane MacGowan as much as he shares musical DNA with Ians Curtis and MacKaye on the Danish band's new single 'The Lord's Favourite'.
Somewhat abandoning the straight-edge, no-nonsense approach that made You're Nothing and New Brigade such bracing and bristling listens for something altogether more sleazy (sonically and visually) Iceage has become a kind of country-punk band for at least this single, channeling the energy of the Bad Seeds plus the good-time drinking mantra of MacGowan's Pogues to create something that, while lacking the clean lines and barely-contained rage of the band's first two albums, has a power and passion no less engaging than any other Iceage record.
The video finds Rønnenfelt looking like a young Mr Cave, lasciviously leering towards the camera with cigarettes and alcohol close to hand (very much playing against type, if the Iceage tracts are to be believed), some of his bandmates dressed in white suits as the lyrical themes of "100 euro wine" and "five-inch white high heels" are replicated on screen in the most glorious of Technicolor fashion.
We're told that "more new music is coming soon" but for now, watch this fascinating change of direction below: