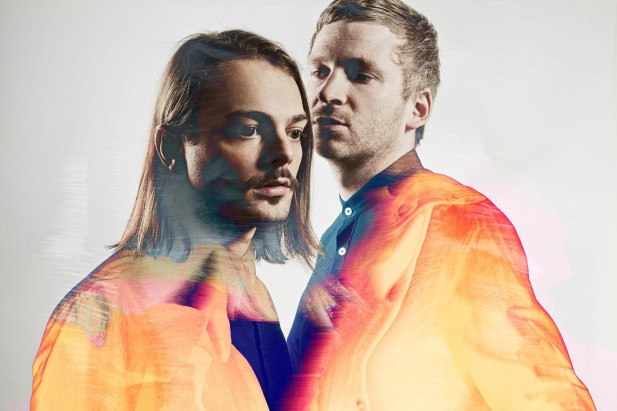 Ólafur Arnalds has shot to fame in recent years, becoming synonymous and internationally popular for his TV work and mellow, accessible pop-classical sound – so much so that it seems like his full name may as well be changed by deed poll to "BAFTA-award-winner Ólafur Arnalds". But there's more to his musical history and scope than Broadchurch. In his younger days, Arnalds was the drummer of a metal band, and he's sometimes spotted "following the techno" around downtown Reykjavík during the Iceland Airwaves festival. Arnalds is clearly a musically curious guy with a wider ranging taste than one might expect.
So, Kiasmos is a welcome deviation. Working alongside his studio buddy Janus Rasmusson, a member of the veteran Icelandic pop band Bloodgroup, has given Arnalds the chance to break the mould of his recent work and explore some wider sonic terrain.
Long in development during late nights and studio downtime, the two recently decided to dedicate more time to their partnership. After the impressive melodic minimal techno track 'Thrown' comes new track 'Burnt', streaming below. It melds a piano melody to a bed of ambient sound, tastefully decorated with distant strings, and backed up with meaty beats and pulsing synths. More moody than clubby, the track reaches an enjoyably noisy crescendo.
Both Kiasmos tracks have an element of minor-chord melancholy that perhaps keeps the listener's pulse from racing too hard, but with more live dates and an album on the way, it'll be interesting to see them play out the new material to a crowd that's in the mood to dance.