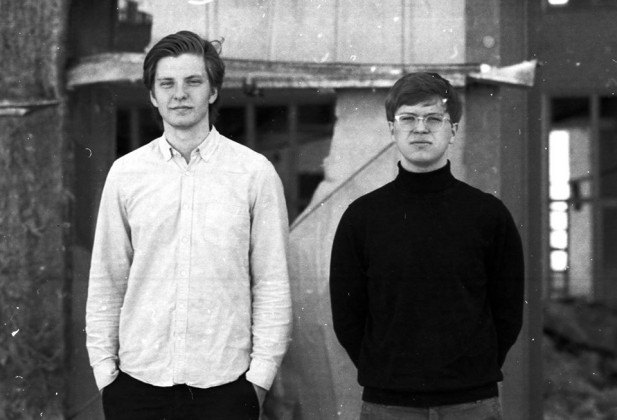 Icelandic duo Hugar release their atmospheric post rock debut Endalok featuring none other than Ólafur Arnalds playing drums.
Hugar are post rock/neo classical Icelandic duo of Pétur Jónsson and Bergur Þórisson, who have been playing together for years in many different groups and early in 2012 formed Hugar. Taking time to experiment and make there own musical decisions, Hugar are finally ready to release their debut album. In recording the album Hugar called on favours from friends for use of recording studios, recording equipment, musical instruments and some even appear on the album. Bergur features in Ólafur Arnalds live band playing synths and trombone and worked as an assistant to the BAFTA award winning soundtrack to Broadchurch. Returning the favour, the debut album features Ólafur Arnolds playing drums for the first time in years throughout.
Lead song 'Endalok' features quintessential lush ethereal strings over delicate piano and crescendos perfectly till it all collapses to the leave only the strings left. Not wanting to mention the obvious cliché, but the result produced is a beautiful cinematic soundscapes that Iceland music has become famed for.
Check out 'Endalok' below and the rest of the album on Soundcloud.