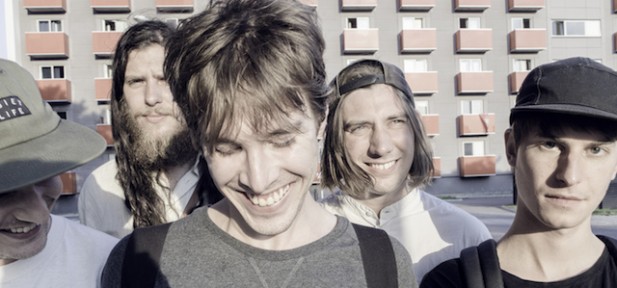 Although Stockholm five-piece Alexandria describe themselves as "psyche-poppers", it's definitely the pop end of that spectrum that dominates on 'Another Station', taken from the band's debut EP Laid Back 4 Ever. Laid back? They're positively horizontal…
Although the track certainly has a motorik element to it that might call to mind a band like Yeti Lane, there's a hazy, almost Balearic quality which makes itself known through plaintive vocals, trembling guitars and synth buzz and pulse. It's an altogether more elegant step forward by the Swedes from the muscular 'Secret Beach', finding Alexandria in definite dream pop territory, the morning comedown following the nervous energy spent negotiating the way through the previous evening.
With the EP's title (out on PNKSLM) signalling the band's MO, we can expect more laid back days and nights like this in the coming months.