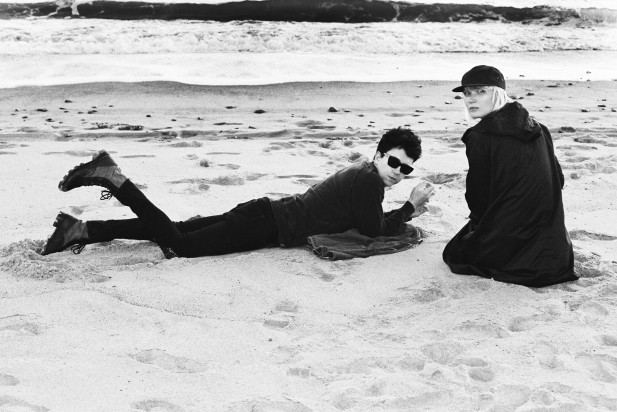 This week has arguably been one of the busiest of all time for The Raveonettes. On Tuesday, they launched their seventh album Pe'ahi into the world with no warning, no pre-announcement – it just arrived in an act of reverb-studded, riff infused splendour – fully formed and glorious. Since then, they've revealed the first two in a series of lyric videos for tracks from the album, one entitled 'Endless Sleeper', the other, 'Killer In The Streets', and we've got a sneaking feeling that there are more visual and sonic treats in store.
"It's very dark, written and recorded at my place in Los Angeles,"says band member Sune Rose Wagner of the album in an interview with Nordic Playlist. "It's a very different Raveonettes album, in fact it's a very different rock album altogether. It's filled with surprises and beautiful and disturbing nuances."
Pe'ahi is available now through Beat Dies Records, so check out the lyric videos for 'Endless Sleeper' and 'Killer In The Streets' just below for a taste of what the album holds. Both videos come with a warning for those who might be photosensitive, so tread carefully!