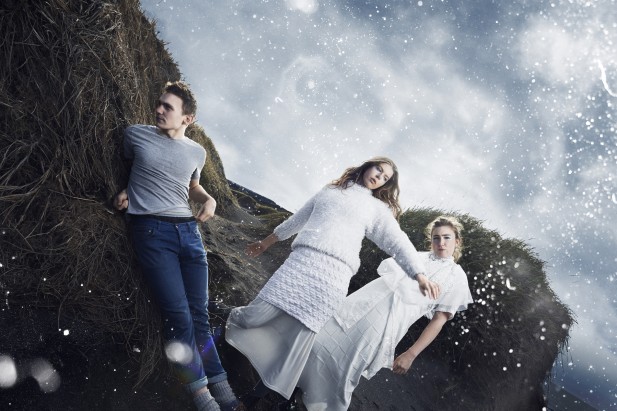 Iceland's Samaris have released an intriguing video for their latest release 'Brennur Stjarna'!
It's a song whose lyrics consist of phrases from 19th century Icelandic poetry, and where singer Jófríður Ákadóttir's hypnotic vocals are underlined by ambient electronica and the classical tones of a clarinet, creating an atmospheric soundscape which seems to come from a land far, far away.
By using a stop motion-esque technique combined with precise camera movements and zoom, the video creates a surreal, dream-like atmosphere, perfectly reflecting the mood of the song. This effect is further emphasised by the dreary tones of the setting, and costumes in which the protagonists seemingly act out a mystic fairy tale.
Check out the video for 'Brennur Stjarna' below and don't forget to get hold of a copy of the trio's debut album Silkidrangar via One Little Indian.