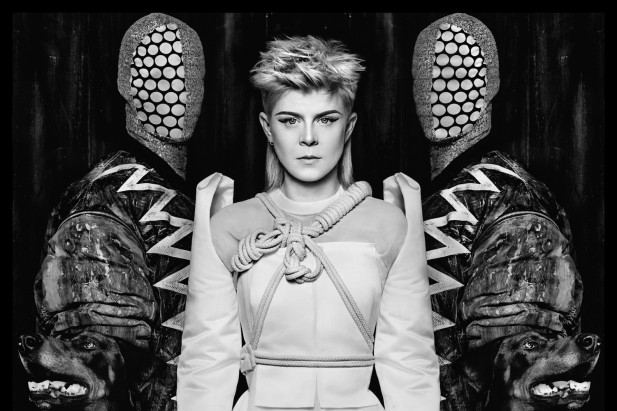 Fresh from their weekend performance at Latitude Festival, Nordic pop royalty Robyn and Röyksopp have unveiled the official video for their recent single 'Do It Again'.
We've already established that we here at Ja Ja Ja think that this track is the summer anthem of 2014, and if the reviews of their weekend performance are anything to go by, their live show is pretty memorable too. Those who missed them will have more opportunities to catch the collaboration live at festivals including Oslo's Øya, Gothenburg's Way Out West and Finland's Flow Festival, as well as a host of other dates around Europe and the US in the coming weeks.
In the meantime, you can tune in to a black and white tinted video for the track showing the band members – along with a host of other characters – in various states of uproar and uprising, tempers flaring as the song reaches its climax. Watch 'Do It Again' below, and make sure to get hold of a copy of Robyn & Röyksopp's new EP now!