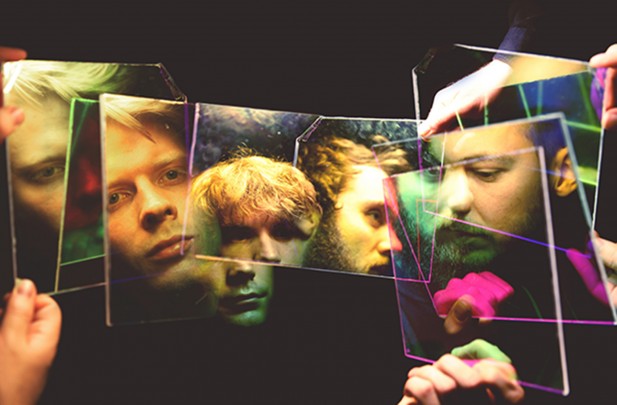 The curiously/brilliantly titled Pizza, the latest album from Danish four-piece Treefight for Sunlight, suddenly starts to make more sense with the release of 'Thought Walker', the third single to be taken from the band's second album, just released this week.
Following the singles 'Come Closer' and 'Somewhere in the Future', Treefight for Sunlight haven't just given us a lovely electronica-laced psychedelic pop song with lovely falsetto vocals once again from singer, guitarist and all-round auteur Morten Winther Nielsen, but they've also given us what they're calling "pieces of the puzzle", or if I'm to extend the pizza metaphor… five tasty slices of music that make up the whole delicious pie. Or something.
So once you're done with giddy delight of the song itself, you can delve into the chopped beats of 'Breakbeat 2 Bounce', the pitch-bent vocals of 'Thought Walker IntroCut' or the harmonious sighs of 'Thought Walker verse intro'. It's a fascinating little insight into the making of the song, and I guess, the record as a whole – out now on Denmark's Tambourhinoceros label.
Listen to the whole track, and the puzzle pieces, below: