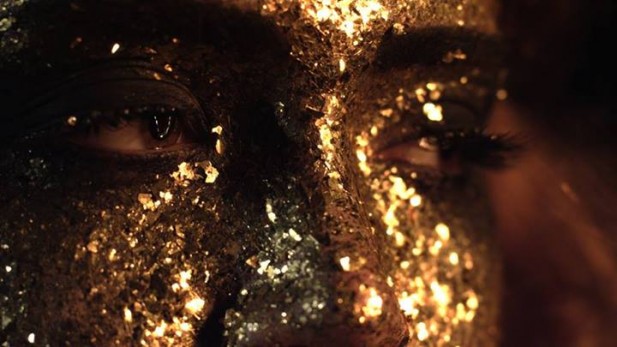 JJ are one of the most brilliant, challenging, uncompromising and exciting acts making music anywhere on the planet today. Though you knew that already, because you're probably looking forward to the release of V, their new LP, as much as we are. Teasing the album first in a truly cinematic video trailer, then with the track 'All White Everything', all evidence points to V being every bit as magnificent as their previous records.
'Hold Me' is a snapshot of all the things JJ do so well – the track starts with a distorted pitch-shifted vocal to immediately throw you off balance, but soon enough the distinctive voice of Elin Kastlander casually enunciates profanity with the usual soft, natural elegance that is at the core of JJ's music. As her voice comes in the production drops away, and vice versa, giving the song the spacious quality JJ use so well. Delicate layers of synth, string and guitar, pitched vocal trills and the occasional meticulously placed beat cushion Kastlander's reverbed lullaby perfectly.
With her voice barely rising above a whisper, it feels a little bit like these are the sounds found at the end of the world, when everything else is gone except the promise of starting again.
V is released on August 18th via Secretly Canadian and Sincerely Yours.