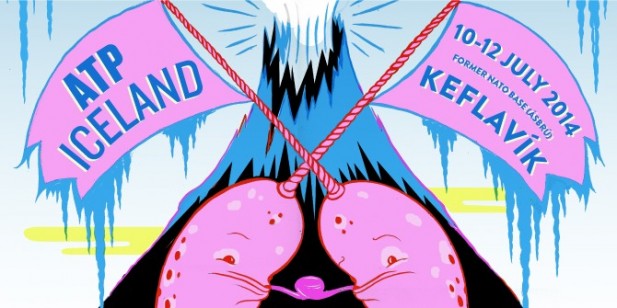 ATP Iceland is about to get underway, and those that are attending the event are in for a SERIOUS treat!
Not only are international MEGA musicians such as Interpol, Portishead and Mogwai set to play, but Icelanders Sóley, Mammút, Sin Fang and Samaris will also be appearing! The line up is sublime, and the setting unique, as this festival will take place between the 10-12th July at the former NATO base in Keflavík. All info about the event can be found on the ATP website.
To celebrate the occurrence of this extremely exciting event, the excellent folks from ATP invited Ja Ja Ja's Nina Finnerud and Francine Gorman to host a 2 hour show on ATP Radio. The show, as well as a host of other amazing radio spots, can be heard over at ATP Radio, so tune in to hear some fantastic music from the ATP and Ja Ja Ja crew! You can also hear the full set from Nina and Francine via the Spotify playlist below.
For those of you heading to Iceland, wrap up warm and have an amazing time! And for everyone that's not, turn these tunes up loud and have yourselves a great time anyway!