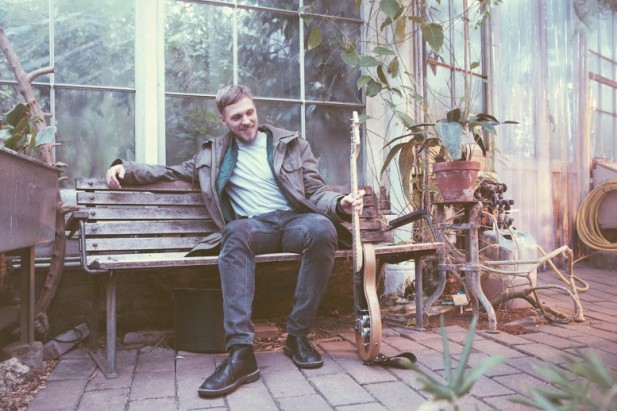 Kristian Finne Kristensen, better known as Denmark's Chorus Grant, has been pretty busy of late working with his side project Cancer alongside Nikolaj from When Saints Go Machine, but that hasn't stopped him also working on excellent music of his own as Chorus Grant. Celebrating the album Space getting a wider release, 'Godplans' showcases Kristensen's strength as a songwriter and gives a perfect taster of what to expect from the LP in under three minutes.
On 'Godplans' we find fragmented and occasionally inscrutable lyrics accompanied by an impassioned performance and arrangement evocative of an artist like Elliott Smith, but Chorus Grant's trick is to bring in subtle elements that come together fully towards the end of his songs, and this is certainly the case here. What starts out as a straightforward singer-songwriter arrangement, gradually employs gentle keyboard lines and post-rock atmospherics, with an impossibly gentle and effective instrumental conclusion.
Space is available now in Scandinavia, and in other territories from 18th August.