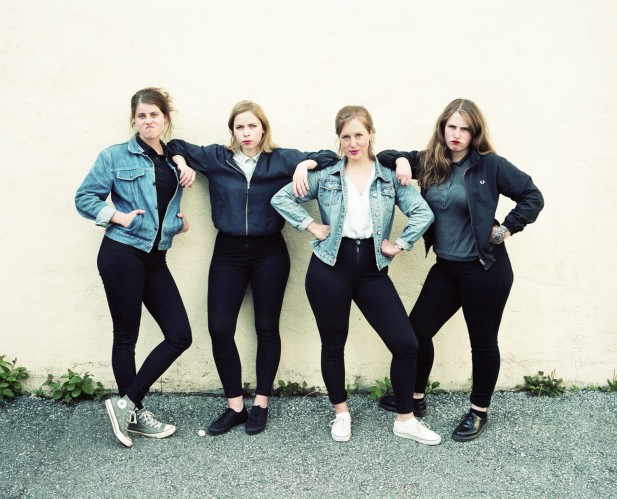 It's official: summer is finally here, and Norwegian band Razika have managed to distil the essence of all these sunshine vibes in the form of their new track 'Syndere i Sommersol'. The band, consisting of Marie Amdam (vocalist/guitar), Marie Moe (bass), Maria Råkil (lead guitar) and Embla Karidotter (drums) started out in 2006 at the tender age of 15, and since then have gone from strength to strength, spreading their singular brand of sassy pop.
'Syndere i Sommersol' has all the hallmarks of a quintessential summer soundtrack. The surf guitar licks and bright, infectious hook make this song the perfect accompaniment to riding around with the top down before hitting the beach, or anywhere else for that matter.
The video shows the band fully embracing the spirit of the song, pulling some shapes and jumping around their native Bergen, and it's nearly impossible to stop your head from bobbing along and imagining your having just as much fun as they are. It's exactly the right complement to a track that will stick to you brain like a burst of perfectly pink pop bubblegum.