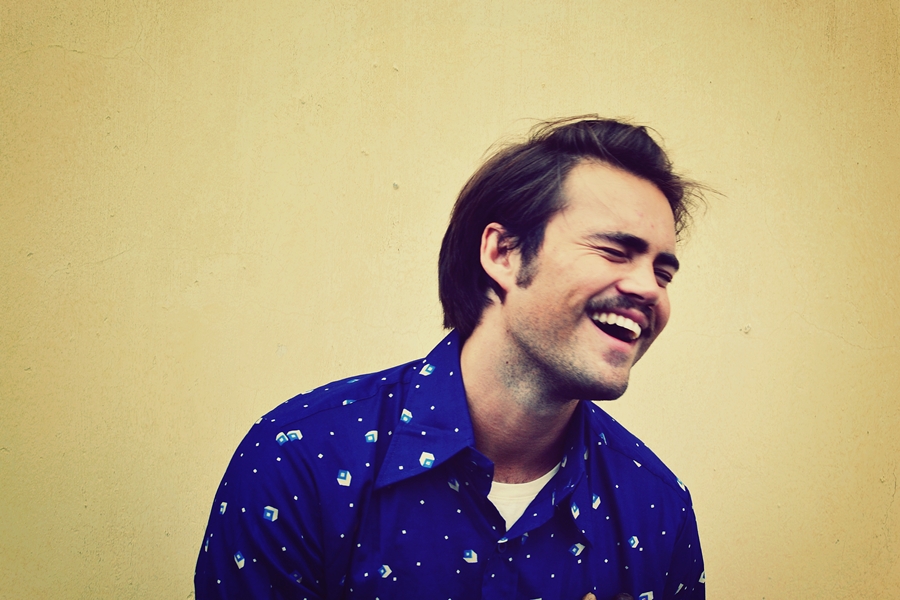 Norwegian native Mikhael Paskalev makes music that is quintessentially welcoming. It's the musical equivalent of a hug at the door and warm cup of tea before sitting down for an unmistakable charm offensive. Teaming up with the equally welcoming French music blog La Blogothèque, Paskalev performed not one, but two tracks for the blog's  Take Away Show video session whilst he roamed the streets of Paris with his band like a 21st century troubadour.
'Bad Boy' is a brand new track performed in the salubrious surroundings of a nearby Parisian park and the location serves as a perfect backdrop for the stripped down performance. But the song itself still carries plenty of rock 'n' roll sassiness as Paskalev recounts the tale of losing a girl to a cigarette smoking, leather clad nemesis.
'Sayonara Saigon', taken from Paskalev's latest album What's Life Without Losers, starts as an intensely catchy ballad with more than a little twang of Americana thrown into the mix. Watch as Paskalev serenades two kindred spirits in the form of a septuagenarian couple (named Jack and Barbara) who are out for a stroll around Montmartre. As the song builds into its upbeat, skiffle-ladan crescendo, they both clearly loved the experience as the post song high-fives amply prove.
Watch both videos from the Blogothèque Session below.
'Sayonara Saigon'
'Bad Boy'