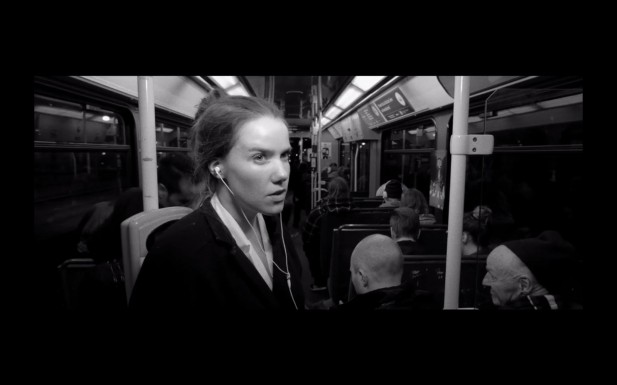 After falling recklessly in love with her last single, the fantastically titled 'Faen Ta' (Google Translate will help you figure that one out), Norway's Kaja Gunnufsen is back with an outstanding video to accompany her sublime latest release, 'Au'.
'Au' is a beautiful and tender track, the second single to be taken from Kaja's recently released debut album Faen Kaja. Featuring  a sumptuous piano melody to perfectly match the Oslo musician's delicate voice, the accompanying video is a captivating black and white film capturing the beautiful, bizarre and moving moments shared by strangers in public places.
The video was directed by the supremely talented Kenneth Karlstad, who very recently won the accolade of Best Music Video at the Atlanta Film Festival for the clip he created to accompany Deathcrush's single 'Lesson #16 for Beatmaster V / Fun'."It's all a time-lapse with certain lead characters moving in slower pace than the rest," Karlstad says of the video for 'Au' in an interview with Your Music Today. "Those characters moved in ¼ speed during the shoot. For an example, when there's a lip sync, the actors lip sync with the tune in their ears at a quarter speed. Slow and tricky as hell. Especially with kids on a chaotic tram."
Watch the very special video for 'Au' just below, and make sure to grab a copy of  Faen Kaja via Brilliance Records as soon as you can.