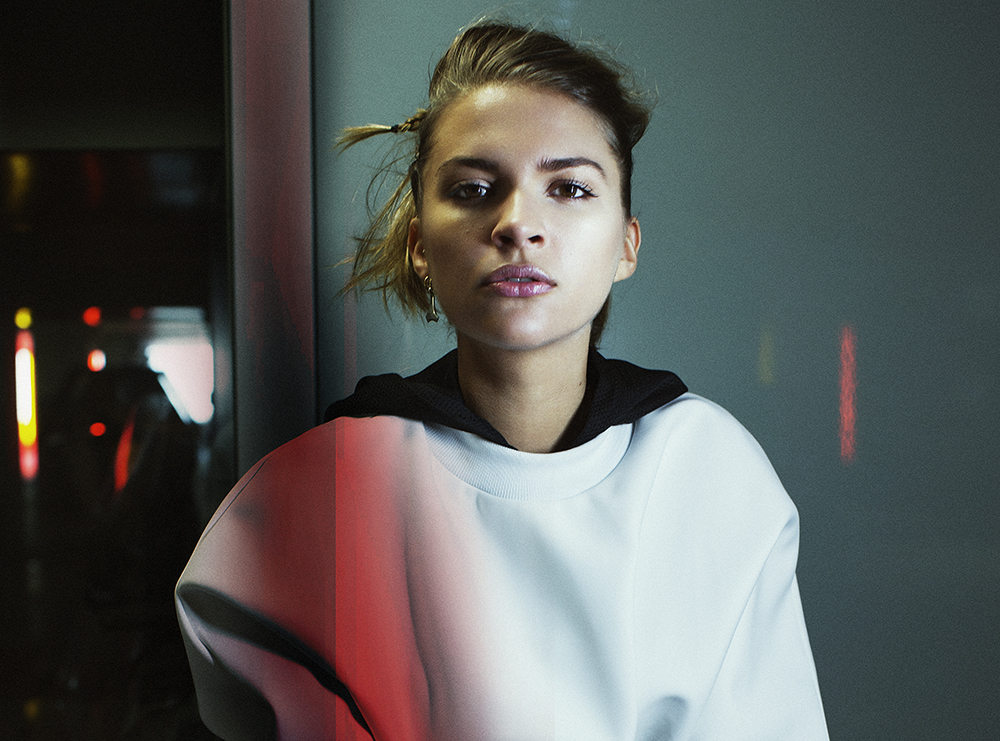 Bounding back on to the scene with her ferociously feisty latest single 'Even If I'm Loud It Doesn't Mean I'm Talking To You', Stockholm's Tove Styrke surprised everyone with the release of her attitude-packed, exhilarating new track.
This new single reveals a hugely powerful side to her character that we all knew existed, but which is presented here in an amplified way that has left us incredibly excited to hear more.
She's now in the midst of unveiling her revamped sound along with a brand new clip, so we thought we'd catch up with the Swedish singer to dig a little deeper into her world, and to find out about her thoughts on women in the music industry, where she's been for the past few years and what the future holds for this hugely talented artist.
Spotlight Interview: Tove Styrke
For those that haven't met you yet, could you please introduce yourself – who are you, where are you from, and how would you describe what you do?
I am a 21 year old woman, I live in Stockholm and I was born and raised in Umeå, Sweden. I am a feminist. I have been working as a singer and songwriter since 2010. Right now these are my favourite colors: #088A85 #088A68 #04B486 #FE2EF7 #FF8000
Your debut album was released way back in 2010. What have you been up to since then? We've missed you!
I've been working and writing, mostly. I also took some time away and spent almost a year in Umeå, putting some distance between me and the industry. Great thing! To actually move around geographically changes your perspective on things pretty quickly.
There are lot of fantastic female pop singers coming out of Sweden in particular at the moment, why is that? Is it intimidating or inspiring for you?
Because women are amazing, it's about time for people to pick up on that! The more women I get beside me in this male dominated industry, the better! The change that we're seeing is inspiring.
A lot of your fans will probably know you for taking part in the 2009 series of Swedish Idol. How do you feel about it now? Is it something that you would do again?
To be honest… no! I've had my fair share of talent show realness for at least a decade. Or five, haha.
'Even If I'm Loud It Doesn't Mean I'm Talking To You' is a pretty feisty statement! It sounds like there's an interesting story behind it. What does the song mean to you?
The main thing for me was about claiming space, and I wrote the verses on a few different topics surrounding that. Like space on a stage for example, it is very provoking that people don't claim that on the same terms. The inequality between genders is maybe the most obvious problem.
Does this new single mark a deliberate change in direction for your sound? It's a bit of a step away from electro-pop. Or was it more of a natural progression?
It was very natural all of it, the song just simply turned out that way.
When can we expect a new album from you? The suspense is killing us!
I wish I knew that myself! I have like a bunch of tracks but I'm still making more, and I'm still trying to decide what to do with everything. Time will tell.
What do you think to the fantastic reception EIILIDMITTY has received so far over here? Do you have any plans for live shows in the UK in the future?
I'm just happy that people seems to dig it! Not at the moment, no.
Do you have any good new music tips to share with us? 
Lorentz – Kärlekslåtar that came out earlier this month. One track is named 'The.OC.S01E01.DVD-Rip.Xvid', it's like… my youth. And also Seinabo Sey's song 'Hard Time' is so seriously powerful I was stunned when I heard it.
And finally, what does the rest of the year hold for you?
I'll just keep on writing and making more songs to put out when the time is right.