From idyllic Faroese boutique events, right through to Swedish giants – the Nordic festival summer has a lot to offer! We've compiled a playlist and picked the festivals you should plan to visit if you want to get the most out of the great music, atmosphere and long, sunny Nordic summer nights!
Fri 20th – Sun 22nd June – Secret Solstice, Reykjavík, Iceland – Tickets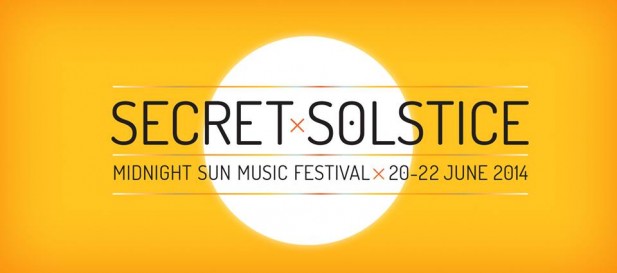 This summer, a whole new Icelandic festival sees the light of day (and night) – Secret Solstice, a midnight sun celebration of music and life, will bloom out in Laugardalur in Reykjavík on the 20th to 22nd June. In addition to 24 hour sunlight and a proper dose of Norse mythology (the festival areas have names like 'Valhalla' and 'Midgard'), the festival offers lots of great music. Safe bets are Hjaltalín, Múm, Introbeats, Samaris, Disa and Vök, but in general, if your goal this summer is to discover Icelandic music, then Secret Solstice, with over 150 acts, is definitely the place you want to be!
Thurs 26th June to Sat 28th June – Bråvalla, Norrköping, Sweden – Tickets

Even though this is only the second year for Bråvalla, the festival has already caught the title as the biggest festival ever in Sweden. Indeed, there are a lot of big international artists topping the line-up. Among the domestic favourites we'll find Den Svenska Björnstammen, Daniel Adams Ray and Laleh. We also recommend checking out NONONO, Elliphant, Mando Diao, and for those with rock-cravings, The Hives and Graveyard. The festival is arranged at Bråvalla Airport and it will be exciting to see how this giant newcomer evolves. Bråvalla does not profile itself as the festival where you go to hang out and relax – the arrangements include trial biking, tivoli and lots of other extracurricular activities!
Sun 29th June to Sun 6th July – Roskilde Festival, Roskilde, Denmark – Tickets


Roskilde – the godfather of all Nordic festivals – is showing off with an impressive line-up once again. Apart from huge international names like The Rolling Stones, Arctic Monkeys and Stevie Wonder, the monster-machinery that is Roskilde has managed to squeeze the crème de la crème out of the Nordic scene as well. Cashmere Cat, Icona Pop and Trentemøller are sure to get the party started if it isn't on already, and there's a big selection of electronic Nordic music, such as Norway's Pandreas and Slick Shoota and Denmark's Slowolf and Kill J. Also, we highly recommend native Chorus Grant and Iceland's Samaris. Well, that's half your festival schedule, right there.
Thurs 10th July to Sat 12th July – All Tomorrow's Parties, Keflavík, Iceland – Tickets


On the 10th to 12th July it's time for All Tomorrow's Parties in Iceland. The festival is organised at Ásbrú, a former Nato base, in Keflavík, not far from Reykjavík. The set up is intimate: the capacity is only 5000 people and there are only around 30 artists set to play during the whole festival. Nonetheless, this is an extraordinary opportunity to catch some very nice Icelandic acts such as Sin Fang and Sòley. International headliners are Interpol and Massive Attack, and among the established domestic artists are Mammùt and Samaris.
Thurs 17th July to Sat 19th July – Slottsfjell, Tønsberg, Norway – Tickets


Returning for the 12th time, one of our favourite Norwegian festivals Slottsfjell will take place in the waterside town of Tønsberg. Apart from great music, this means three days of food, art and different kinds of performances as the festival takes the program to the next level this year. Being located in a stunning site next to the town centre, you can just check in at a hotel, but we do recommend the camping site! The artists performing are a nice mix of genres, and established and up-and-coming acts – amongst the biggest ones are Sweden's Veronica Maggio, Lykke Li and First Aid Kit. We also recommend Norway's very own Highasakite and cello-punk-rockers Honningbarna!
Thurs 17th July to Sun 19th July – G!, Syðrugøta, Faroe Islands – Tickets


If it's emerging new music is a phenomenal locationt hat you're looking for, the Faroe Islands' G!-festival on the 17th to 19th July is the place to be. Clearly one of the smaller festivals in the Nordic region, it's probably also the most welcoming and warm happening this summer (socially speaking). With a population of only 48,000 in the whole archipelago, it's bound to be an intimate experience. Despite its size, G! has a very nice line-up, featuring Denmark's Nabiha and Baby in Vain. There are a lot of talented local artists as well, with Greta Svabo Bech, Byrta and Sakaris all set to make appearances.
Thurs 31st July to Sat 2nd August – Trailer Park Festival, Copenhagen, Denmark – Tickets


For your annual dose of Danish music and arts, get yourself to Trailer Park Festival in Copenhagen on 31st July to 2nd of August. Not only do these guys present a very tempting roster, but they're also offering a nice set of international and Danish artists, promoting their works at the colourful festival area in the Copenhagen skate park. Music-wise, there's a lot to treat your ears to: native Danes are Reptile Youth, Baby in Vain, Sekuoia, Mont Oliver and Indians among others. Iceland's Disa and Sweden's Naomi Pilgrim will also be taking to the stage. It's a long time until August, and we're sure more great acts will fill the schedule, so keep an eye open!
Tues 5th August to Sat 9th August – Øya, Oslo, Norway – Tickets


This year, Oslo's Øya festival will be held in Tøyenparken, a park in central Oslo and the first time that the event will take place in this setting. Despite changing settings, this festival has been getting better and better every year and we have no doubt that this trend is set to continue this year! The Club Day will take place on the 5th of August, with the main festival kicking off on the next day. Must-see's are Robyn and Röyksopp, Norway's Todd Terje and of course Emilie Nicolas. Fans of Nordic fuzz are surely delighted to hear that Thulsa Doom have reunited and are playing the festival with their original line-up! There's only a few tickets left to the festival, so be quick!
Thurs 7th August to Sat 9th August -Way Out West, Gothenburg, Sweden – Tickets


Gothenburg has been called the biggest small-town in the world – what a perfect place for a summer festival! Way Out West will occupy the city from 7th to 9th of August this summer. The concept of the festival is evolving all the time, and has now grown into including serious art and film aspects in addition to great music. The natives are ruling the roster and we would warmly recommend everyone to go check out Naomi Pilgrim, Seinabo Sey and Zhala. End the evening with Icona Pop, and it's the perfect festival night!
Fri 8th August to Sun 10th August – Flow, Helsinki, Finland – Tickets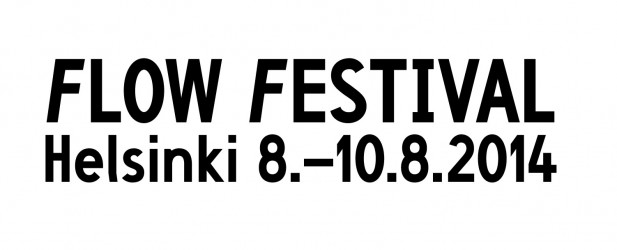 The coolest festival in the north – Flow – will take place on 8th to 10th August in Helsinki. At this very much urban festival you'll find the best of what the Finnish music scene has to offer in indie-rock, soul, hip-hop, jazz and world music, along with big international names. We recommend you catch Siinai, Noah Kin, Magenta Skycode and Jaakko Eino Kalevi, aside from all the smaller emerging artists playing the festival. In order to get the most out of your stay, remember to spend some time just enjoying the relaxed, urban atmosphere and checking out all the delicious high-class food overflowing the festival area!