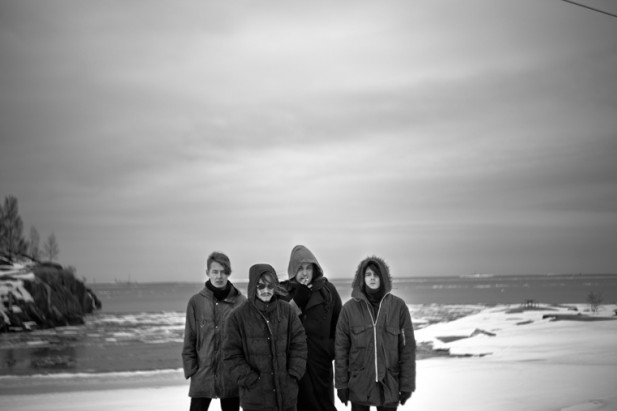 It's been three years since the release of Finnish quartet Siinai's critically acclaimed debut Olympic Games, during which time they busied themselves with collaborating with Wolf Parade's Spencer Krug to create 2012's unmissable listen Moonface with Siinai – Heartbreaking Bravery.
Now they've returned with a a new, fresh sounding concept album centered around the daily hassle of visiting a supermarket. However the opening track couldn't sound further from the truth of what a visit to the supermarket really is; instead of dreary and mind numbing, the song is mesmerising, with gorgeous looped sounds and a soothing aura.
Glossy and perfect, we see Siinai's true essence reflected in this track, and like always, they've given us something we never could have expected; the transformation of a mundane experience into a deeply addictive obsession. Harnessing a psychedelic vibe with their dreamy guitars, the recently unveiled 'Vasikka' is a song that will stay with you long after you've heard it.
Supermarket is available now through Splendour, and you can catch the band on tour throughout Europe over the summer – find dates here!