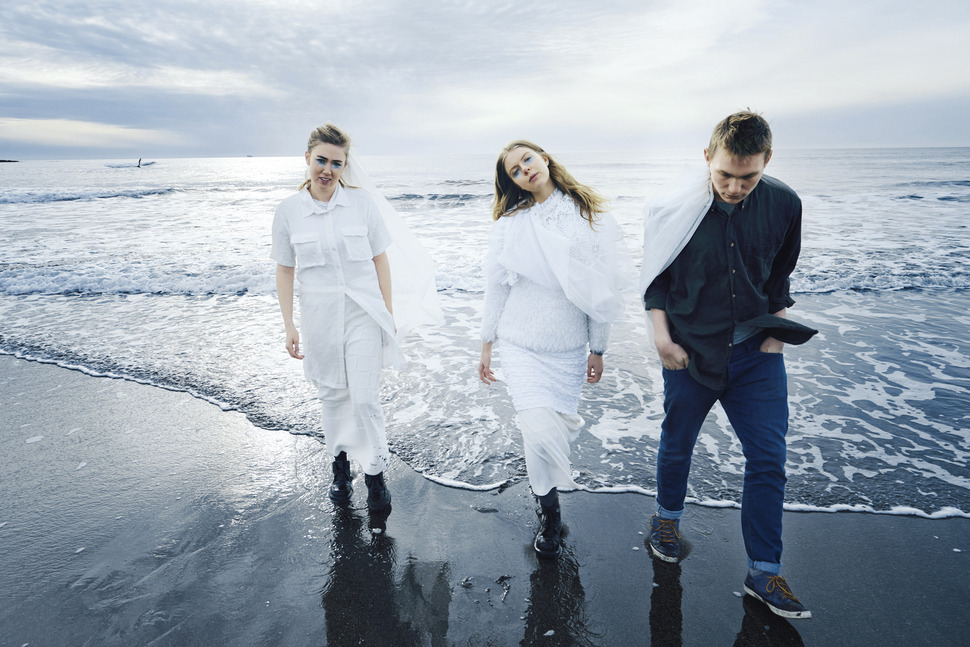 Formed in Reykjavik in 2011, Icelandic three-piece Samaris have achieved more than most in the few short years they have been together.
Releasing two lauded EPs followed by numerous remixes and the release of their fully fledged debut album Silkidrangar last month, as well as a string of European shows, Samaris have proved themselves to be a formidable musical force. Not bad, considering they are all barely in their 20s. Creating a mix of sinister electronica accompanied by the classical tones of a clarinet, Samaris are capable of conjuring up intensely atmospheric soundscapes, in no small part due to singer Jófríður Ákadóttir's hypnotic vocals, (although we're slightly reluctant to make the comparison) the similarities with fellow Icelander Bjork are inescapable.
Samaris are now set to follow up on the success of their debut album with the release of the track Brennur Stjarna. The track perfectly encapsulates the glacial beauty in Samaris' music, drenched in spacious beats and intense waves of synths that overflow with dramatic intensity. Ákadóttir's haunting vocals hover spectrally over the track, gradually beckoning you into an otherworldly sonic landscape from which it is difficult to escape, but then again, why would you want to?
Listen to 'Brennur Stjarna' below.