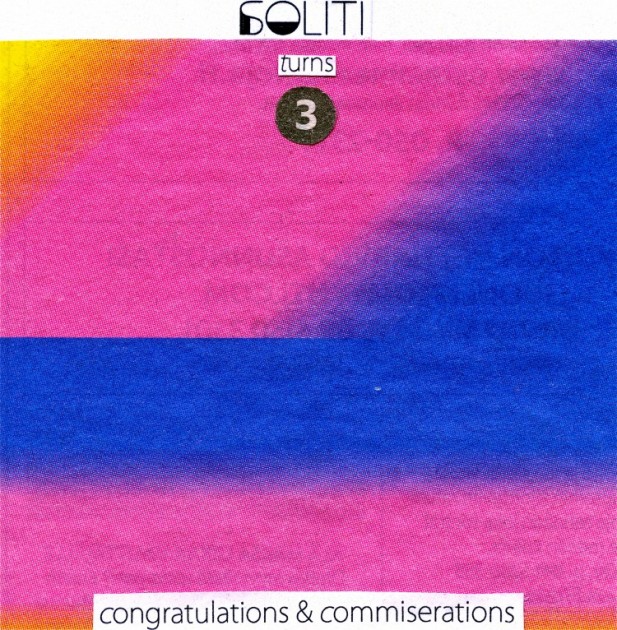 One of our favourite independent labels in Finland, Soliti, turns three this month and celebrates the anniversary offering a free download of odds and sods from its roster. Thanks to hard work, good taste and the devoted admiration of fans of bloggers, for 36 months Soliti has been regularly putting out some of the best indie music produced in Finland, and recently Sweden, too.
This year's birthday compilation is full of goodies and it gives an overview of the latest Soliti music through unreleased tracks, early versions, live takes and demos. Among alternative versions of great singles like Astrid Swan's 'Four Months to Kill' and Gim Kordon's 'Ei Ole Helppoo', here you'll find psych rockers doing an abrasive instrumental for a never ended movie followed by the emotive take of Jacques Brel's song, 'Amsterdam' by Sweden's Prince of Assyria. The compilation also serves also as the introduction of the latest band to join the Soliti roster: noise rock outfit Ghost of Jack Nance.
Here's one to Soliti.