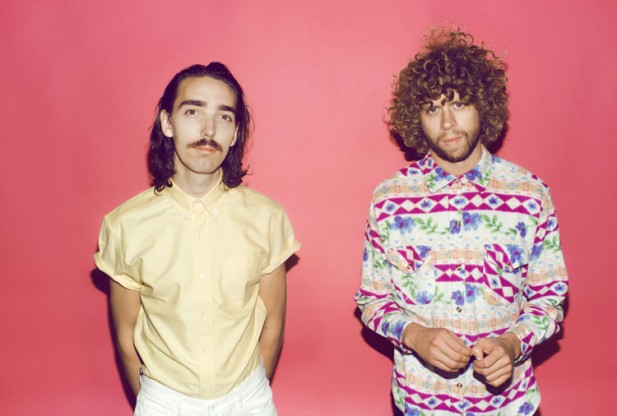 After the release of their self-titled debut album, Danish duo Reptile Youth –consisting of Mads Damsgaard and Esben Valløe – returned with a bang earlier this year, with their latest album Rivers That Run For a Sea That Is Gone. This time round, the band has revamped their sound; instead of the indie numbers that largely dominated their previous album, their newest release contains more of an overall sense of seriousness and combined with the added synth elements, has proved to be a very good listen indeed.
Rivers That Run For A Sea that Is Gone opens with 'Above' – from the first beat, the track grabs your attention and refuses to let go. This catchy, foot tap-inducing number slowly builds up, layer upon layer of hypnotic beats and guitar coupled with Damsgaard's seductive croon… What's not to like?!
There's something insanely captivating about this song; you've got the alluring vocals combined with the enticing combination of the electric guitar and techno beats drawing you in, keeping you alert and ready for the edgy, rugged sounds that are soon to follow.
Don't be surprised if you're left swaying in your seat – it's perfectly normal when you listen to Reptile Youth's music. Their psychedelic tunes are unlike any other, and Mads Damsgaard's voice is to die for.