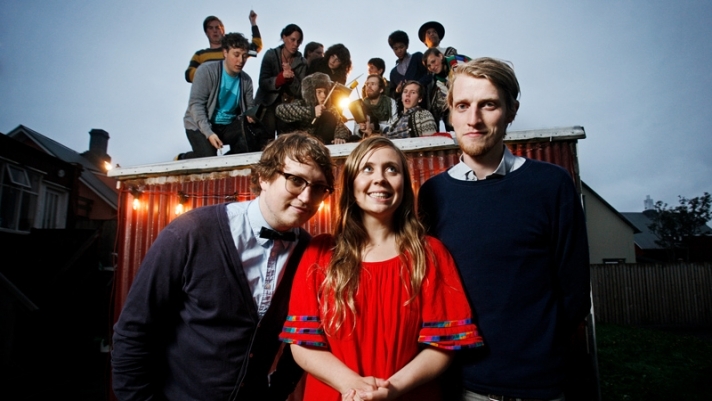 Icelandic synth-pop fruitcakes FM Belfast have made a welcome return with the insanely catchy track 'Brighter Days', taken from their brand new album of the same name. FM Belfast have been a major feature of the Icelandic music scene since the release of their debut album How To Make Friends back in 2008, and they have continued to keep the party going ever since.
Known for their raucous live performances and eccentric antics, FM Belfast mix uplifting dance beats with bombastic hooks guaranteed to stick in your head, and 'Brighter Days' is ample proof that their outlandish verve shows no sign of running dry.
The band have now produced a gloriously tongue-in-cheek video for their new track that follows them, accompanied by a gang of past and present collaborators, fist-pumping their way around their native Reykjavik dancing through playgrounds, telephone boxes and over doorsteps and it's clear that they're having the time of their lives doing it. It's the perfect accompaniment to the approaching summer silliness just around the corner.
Watch the video for 'Brighter Days' below.