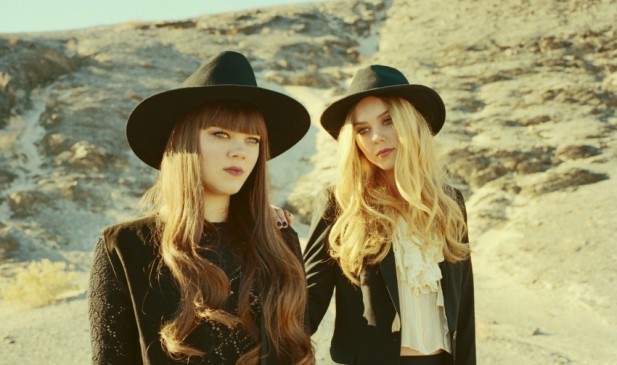 Photo by Neil Krug 
Since they began writing songs together as teenagers back in 2007, Swedish sisters Klara and Johanna Söderberg, who perform together as First Aid Kit, wasted no time in developing their songwriting skills. With the imminent release of their third album Stay Gold (due on 9 June), it's clear that the duo have blossomed into intensely vivid storytellers, and nowhere is this more apparent than on their new single 'My Silver Lining'. The track reflects some unquestionably broad influences, harbouring hints of Johnny Cash, June Carter and the more sombre side of Fleetwood Mac.
The pair have now revealed a dazzling new video for the track which was shot at the Paramour Mansion in Los Angeles, a place that was a favourite haunt for silent film stars in the 1930s, and the video reflects this spooky past. Klara and Johanna perform their enchanting harmonies amidst strangely shifting furniture and mystically charged paintings.
First Aid Kit say this of the experience: "We wanted to create an intriguing and mysterious world where everything is just slightly off and the mansion slowly comes to life. The idea of things in life changing, even scaring you, but still having to carrying on despite it all is a theme in the song which we wanted to convey in the video. We are very pleased with the way it turned out!"
Watch the video for 'My Silver Lining' below.