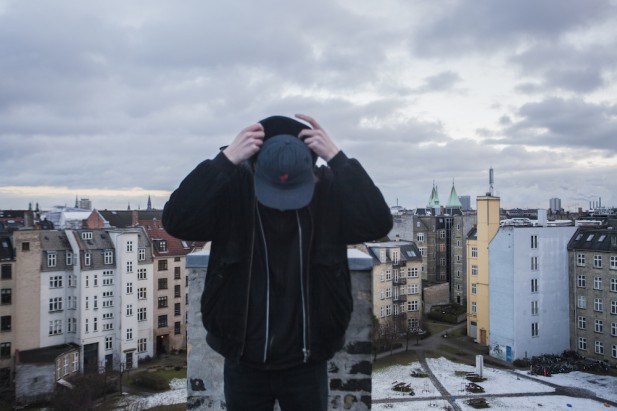 Denmark's Sekuoia (or Patrick Alexander Bech-Madsen to the authorities) makes the sort of dreamy downtempo glitchy electronica that is best enjoyed at 2AM with a nightcap, on headphones walking through empty city streets, or, best of all, in a room full of like-minded strangers in London on Thursday 22nd May at the Lexington as a part of our Club Night!
Effortlessly combining analogue and digital sounds, his tracks range from sparse soundscapes to soulful synth pop through use of chopped vocal samples. With a handful of releases on respected labels like Berlin's Project: Mooncircle and UpMyAlley, Sekuoia is one of the most exciting producers in Denmark right now. So we thought we'd get to know him a little better before he comes over to play for us!
Spotlight Interview : Sekuoia
For those that haven't met you yet, could you please introduce yourself – who are you, where are you from, and how would you describe what you do?
Hello. I'm Patrick Alexander Bech Madsen, I'm from Copenhagen, Denmark, and I make music under the name Sekuoia. At the moment I consider myself as a full time electronic musician.
How is it for electronic/dance producers in Denmark right now? Is there much of an underground scene?
I think it has developed throughout the last years, I think there has become more focus on the beat scene in Denmark, instead of only 4 to the floor stuff. So I think there is quite a nice melting pot of various genres blooming at the moment.
Can you talk us through your songwriting process? Do you work by layering samples in a software program, or do you prefer to create melodic lines on an instrument and work from there?
I usually start by making a basic beat, and then sit with either my guitar or synth and try finding some nice chords, and basically just taking it from there. My digital audio workstation (DAW) is Ableton live.
How do you go about finding samples? Or do you create all the sounds used yourself?
In the beginning of producing as Sekuoia I wanted to record all samples myself, but I've also used a sample pack quite a lot in the past. With my newer stuff I've become quite keen on sampling percussion from other tracks, 'cause you get some fascinating sub sounds in the percussion sounds, which I find really beautiful.
You use a combination of digital and more organic sounds, what equipment do you use both to write and perform live?
I use a Fender Strat guitar, a Fender bass, a Dave Smith Prohpet 08, a Microkorg and various synth and effect plug-ins.
You've been doing some remixes recently – is re-working someone else's track something you enjoy?
Definitely. I always enjoy messing a track up so it gets a complete new vibe. I always enjoy the remixes that turn the original track upside down.
Would you consider working with another artist more collaboratively on original material? If so, who would you work with?
For my new stuff there will be some different collabs, which is a unexplored territory for me, but also very exiting. An artist I really would enjoy working with, would be FKA Twigz.
What can we expect from your live performance for Ja Ja Ja?
Expect a different vibe than the studio versions of my tracks. I think a lot of my tracks are much more dynamic live.
Do you have any good new music tips to share with us?
The Danish band Blaue Blume are incredible, the whole sound of the band is so genuine, and you can tell they are very skilled musicians.
And finally, what does the rest of the year hold for you?
A lot of new tracks are in the making, so I will be working hard on that, meanwhile touring as much of the world as possible!