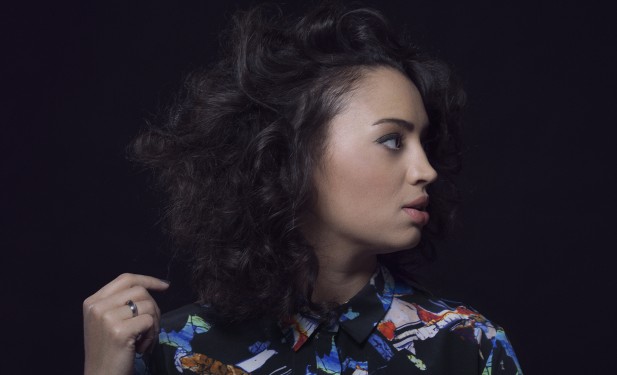 Fresh from releasing her latest single 'House Of Dreams' through Best Fit Recordings, we're very excited to present an exclusive interview with Swedish songstress Naomi Pilgrim right here at Ja Ja Ja!
We've been following Naomi's work very closely since the release of the immaculately catchy tune 'No Gun' last year, which she recently followed up with the stunning numbers 'Money' and 'Rainmakers'. Naomi is now set to make her debut UK appearance, and will be heading to the Lexington to join Pandreas and Sekuoia on Thursday 22nd May.
Find out more about the show by clicking here, and scroll down to find out more about this unmissable singer and what she has in store for her Ja Ja Ja show!
Spotlight Interview : Naomi Pilgrim
For those that haven't met you yet, could you please introduce yourself – who are you, where are you from, and how would you describe what you do?
Well, I think people should come down to the Ja Ja Ja and find out for themselves who I am. Then they will get the picture of what I do as well! And for those who do have time; I'm probably just the girl next door with a big heart and a passion for peace and music.
How did you write and record 'House Of Dreams'? Can you break down what the song means to you for us?
It's a co-write between my producer Fredrik Okazaki, Dante Kinnunen and myself. We wrote it in a couple of hours in the studio one lazy afternoon. When it comes to the meaning of the song, my version is that it's about being comfortable in your own space and skin, creating and living in an atmosphere based on balance and the empowering feeling one can get of being alive. But I really like it when people do there own interpretation of my music, so please use it and abuse it.
Do you have any good studio anecdotes?!
Yes, but what's happens in the studio stays in the studio, right?!
What's your favourite thing about pop music? What's the song that sums that up best for you?
I'm not a fan of genres or labels I just love music. And the best thing about music is the endless possibilities to reach the heart and soul. Mapei's 'Dont Wait' have it all, breathe it all and says it all.
What music did you grow up listening to? Did your parents have any records they would always play around the house? 
I'm raised on all kinds of music. Like Sade, Jimmy Cliff, Marvin Gaye and Miles Davis. My Mother always played music at home and my Dad was in a reggae band so music was a very essential thing in our house.
What has it been like going from a backing singer for Lykke Li to a headline act in your own right? Have you always been comfortable being the focus on stage or was it a gradual transformation? What did you learn from working with Li?
Becoming my own is the best thing I've ever done for myself. Suppressing dreams vs. fulfilling them, you know? When I was doing back ups for Lykke, I actually had no spoken intention of becoming a headline act. I was young and had different priorities back then but Lykke, among others, taught me to believe in my dreams and that shortcuts don't exist when it comes to becoming complete as a woman and human being.
How are you feeling about your first UK show? What do you have planned for when you're in London?
I'm looking forward to bringing my band to a new country. It's alway great fun to be on the road and the longer the trip the better. Unfortunately it's just a fly in/fly out this time. I have a show in Sweden the day after, so the focus will be on giving all I got and I hope you all will enjoy it.
Can you tell us what you're working on at the moment? Will we see more music from you this year?
Yes, been in the studio writing some new songs and will continue doing that this spring and summer and hope to bring you a new EP later this fall.
Do you have any good new music tips to share with us?
Always a lot of great music coming out of Sweden. Belinda, HNNY, Seinabo Sey, Lykke Li…
And finally, what does the rest of the year hold for you? Will we see you back here soon?
Hope so. This summer I will spend a lot of time in Scandinavia (you should all come to Way Out West festival in Gothenburg). This fall will be more focused on rest of Europe and I hope to include more shows in the UK then.