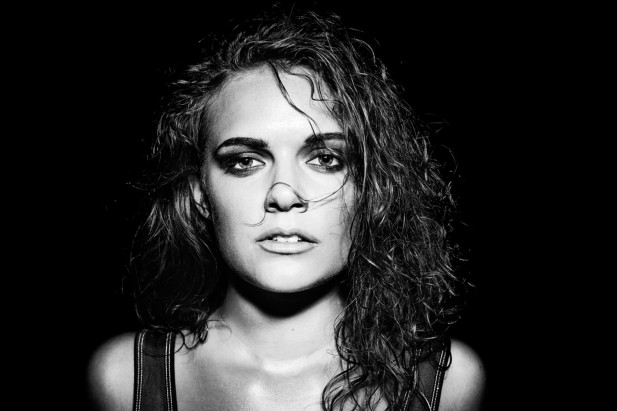 It's a busy week as The Great Escape Festival is happening in Brighton at the weekend, with loads of Nordic artists playing shows in London beforehand! ! We've summarised everything you need to know in our handy gig guide!
Tue 6th May: Tove Lo – Hoxton Square Bar & Kitchen, London – Sold Out
We predict big things for singer-songwriter Tove Lo, who first caught our attention with the devastatingly catchy single 'Habits' and continued to thrill us with her debut EP Truth Serum. Before playing the The Great Escape Festival in Brighton, the Stockholm-based musician will be supported by fellow Swedes Urban Cone for her gig at Hoxton Square Bar & Kitchen on May 6th.
Tue 6th May: Mirel Wagner – Servant Jazz Quarters, London – Tickets
Finland's Mirel Wagner has gathered critical acclaim for her 2012's self-titled debut Mirel Wagner from critiques and fans alike. This summer, the Finnish acoustic-folk lady is set to release her second record worldwide via Sub Pop Records. To get a taste of what to expect, head down to Servant Jazz Quarters on May 6th to catch Mirel live in concert!
Wed 7th May: Broken Twin – St John on Bethnal Green, London – Tickets
Just having played SPOT Festival in Aarhus last week, Broken Twin is busy touring around Europe to promote her debut album May, which was released on April 29th through ANTI- Records. The Danes London show at St John on Bethnal Green is almost sold out so make sure to grab some tickets as long as they are still available!
Thu 8th & Fri 9th May: Lykke Li – Village Underground, London – Sold Out
We can't quite believe Lykke Li has been away for three years, but luckily the wait is almost over and we can get our hands on her latest album I Never Learn in a mere matter of weeks. Besides playing two sold-out gigs at London's Village Underground on May 8th & 9th, Lykke confirmed an in-store event at Rough Trade East for all the lucky fans who purchased a copy of the album from the store on May 5th.
Fri 9th May: Satellite Stories – KOKO, London – Tickets
Finland's Satellite Stories released the video to their latest single 'Scandinavian Girls' last month, out in the UK on June 17th via Tri-Tone / PIAS. The Finnish four-piece will play their biggest London headline show to date at KOKO this week on May 9th, presented by Club NME Magazine, with the support of British newcomers Young Romance.
Sat 10th May: Petter Carlsen – Boston Music Room, London – Tickets
Hailing from Alta in Norway, Petter Carlsen continues to make personal and atmospheric music, reflecting the cold, dark and wild surroundings of the North. The Norwegian singer / songwriter is playing Boston Music Room as part of Beyond the Redshift on May 10th.
More gigs coming up in May
13 May – Samaris at Birthdays
15 May – First Aid Kit at Islington Assembly Hall
15 May – Little Dragon at New Slang
15 May – Sea Change with Fenster at Birthdays
22 May – Ja Ja Ja presents Naomi Pilgrim, Pandreas & Sekuoia at The Lexington
27, 28, 30 & 31 May – Icona Pop with Katy Perry at O2 Arena
28 May – Deathcrush with White Denim at O2 Shepherds Bush Empire