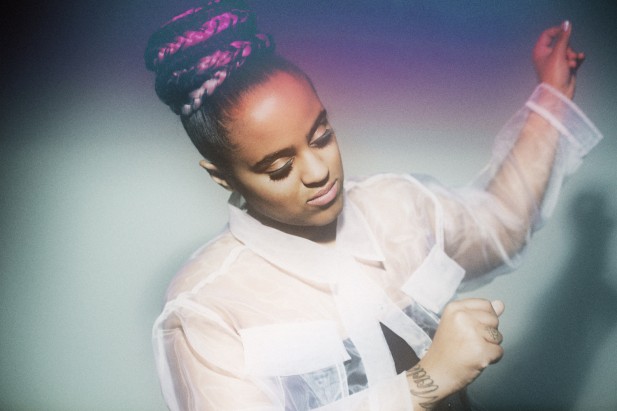 Sweden's 23-year-old Seinabo Sey certainly knows her way around an epic track or two. After releasing the understated 'Younger' at the end of last year in which Magnus Lidehäll's smart production allowed Sey's magnificent vocals to be the star of the show, Sey and her producer return (and let's hope they continue to work together for a long time) with something a little more anthemic in the form of 'Hard Time', out May 14.
Lidehäll crafts sharp and upfront percussion and beats, adds a weighty piano line – plus a giddy Bollywood breakdown – yet it's still Sey's voice that you're drawn to. It seems no effort for the young Swede to move from a rich, chesty deep tone to something light and high in the space of a couple of lines, and it's all controlled and well-judged.
You know when something is so good it stops you in your tracks, or leaves your pen or typing hands hanging mid-air? Yep, 'Hard Time' does that – and does it every single time you listen.