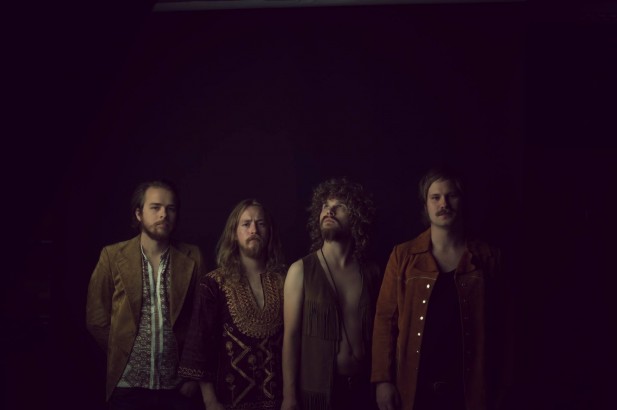 Finnish psych rock dudes Death Hawks celebrate life on tour with new video for 'Cain Go Home' – an instrumental track that is a slow, Western jam and wouldn't be out of place in the opening titles for a Tarantino movie. The song really hits its stride about a minute in, when the sonic, 70s electronic guitar kicks in.
The video, filmed and directed by the band's buddy Juho Tanskanen, premieres footage from their upcoming tour documentary and showcases life on the road during their recent Scandinavian tour. Expect live footage as well a sneak peek behind the scenes and tour bus antics.
Death Hawks show no sign of slowing down as they embark on a full European tour kicking off on 30th April in Stockholm. The intense touring schedule sees them take on 19 different headline shows as well as numerous festival slots in their native Finland and abroad over the summer.
Check out the video below: