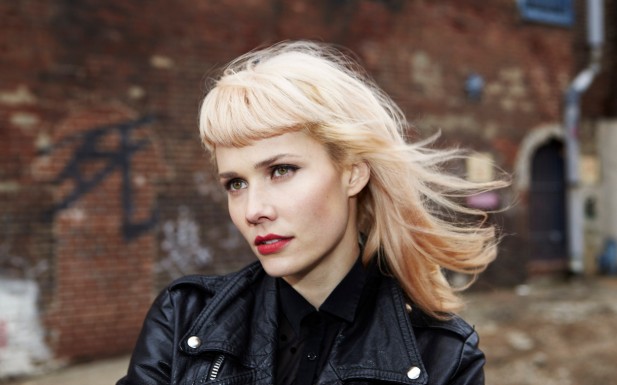 New York-based Danish native Nanna Øland Fabricius, better known as Oh Land, has never been one for understatement. Her output has always had a distinctively unconventional style and, if the delicious video for her new single 'Cherry On Top' is anything to go by, this trend isn't stopping any time soon.
'Cherry On Top' is taken from Oh Land's third album Wish Bone, and the Dave Sitek produced track is a rambunctious ride full of frenetic rhythms that swirl around alluring, shimmering synths.
The video is no less enchanting as a dream like scenario unfolds featuring a ballet class that turns into a one-on-one dance-off between Fabricius and a young boy. The intensity of the song steadily builds in unison with the dance moves until the whole thing culminates in a spine-tingling crescendo. The video also features fellow Dane Helena Christensen as well as an amazing pair of gold sneakers. All in all, it's the perfect accompaniment to a pop cherry ready for you to wrap your ears around.