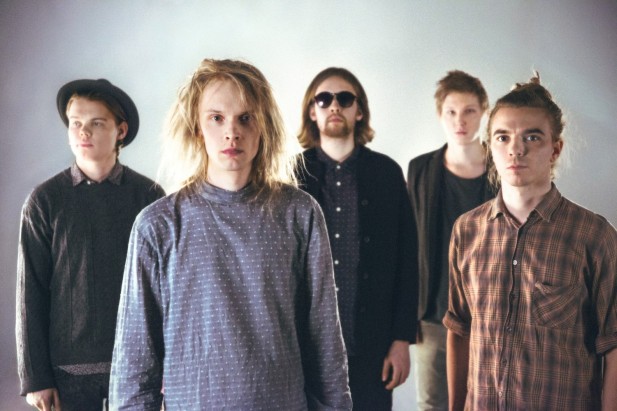 NEØV. An acclaimed Finnish band whose roots began back in the 90s, with brothers Annsi and Samuli Neuvonen forming a band. They soon moved to Kuopio and began creating music under the name Neufvoin and after releasing a couple of very well received EPs and touring thoroughout Europe, they changed the line-up and headed for a new start under the name NEØV. Today the band consists of members Annsi and Samuli Neuvonen, Ari Autio, Jonas Ursin and Antti Hevosmaa, and they've just released a brand new video .
The beautiful song 'Laketown' is the first single to appear from NEØV's forthcoming album Dominique, and as the lyrics says, it is about living "in the farthest corner of the world". The music video is directed by Appu Jasu of The New Tigers and consists of a range of rare clips of the band's hometown in eastern Finland from the first half of the last century. Annsi said the video is "such a sincere glance into our childhood's magical world, where the dream of a band was inevitably surrounded by the unconscious influence of the nature, not the least of the lakes".
Watch the video for 'Laketown' just below, and make sure to catch NEØV on one of their upcoming UK live dates.