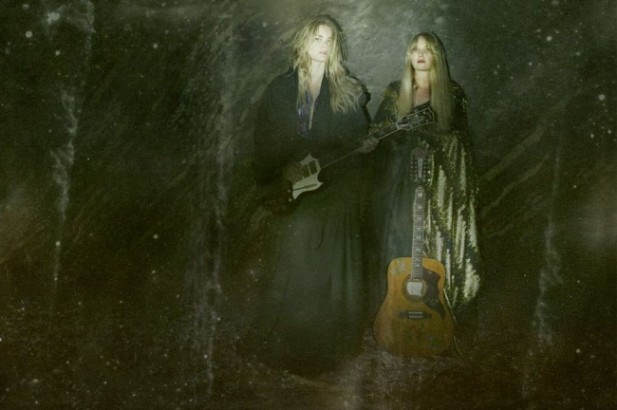 Norway's fine folk-rockin' duo Mona & Maria are turning back the clock to the mid-1960s with a new video to accompany 'My Sun'.
Mona Andersen and Maria Knudsen's partnership following their time in Bazooka Boppers already gave us the lovely debut album My Sun late last year, released on Jansen Plateproduksjon, and they've returned to that record for the release of the title track.
Like all great psych-folk, it's the journey from darkness into light that matters here; from the elastic bass and cyclical acoustic guitars that accompany Mona & Maria's heavenly harmonising about water, rain and rivers, 'My Sun' expands out into a sixties jam and a towering chorus that recalls Crosby Stills & Nash and various West Coast friends but also the English folk sensibilities of Fairport Convention. Despite the heady instrumentation, it's the way Andersen and Knudsen control and release their voices – just like FC's Sandy Denny did – that's the most spectacular aspect of 'My Sun'.
For a song that's indebted to the US and its musical heritage, it's appropriate that the accompanying video contains heart-stopping shots of the duo on cave-ledges in what looks like Grand Canyon territory, ready to take a leap into the sun… and into the unknown.