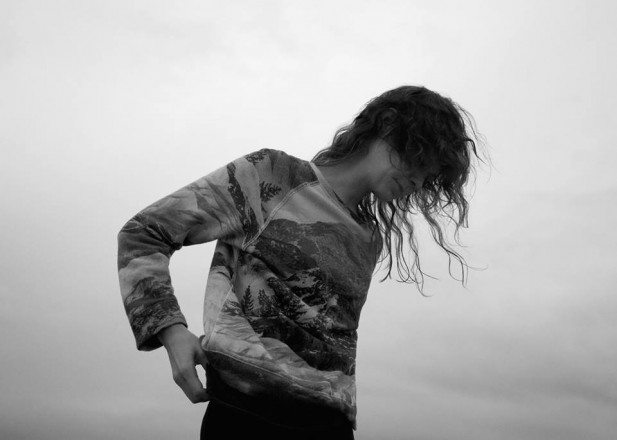 'The Clinch' is the latest track to be released from Norway's Hanne Kolstø, taken from her latest album Stillness and Panic, following on from recent offering 'One Plus One Makes One Out Of Two'.
The concept of the video is simple, but extraordinary: two painters sit, surrounded by a huge backlit screen-like canvas which wraps around them in a circle. As the song builds, they begin to paint; the canvas is moved, and their art must develop quite rapidly. As the song adds layers of instrumentation, splatters and washes of percussion and synth alongside Hanne's vocal lines, mountains, faces, roots, all manner of visuals and motifs appear. As each moment with their canvas disappears so quickly, the painting develops in ways each artist perhaps does not intend and cannot predict. As the song builds and swells the painters cover more canvas with thicker, more aggressive lines, in sync with the music to an inevitable crescendo.
Stillness and Panic is available now via Jansen Plateproduksjon, and will be issued on May 7th in the UK.