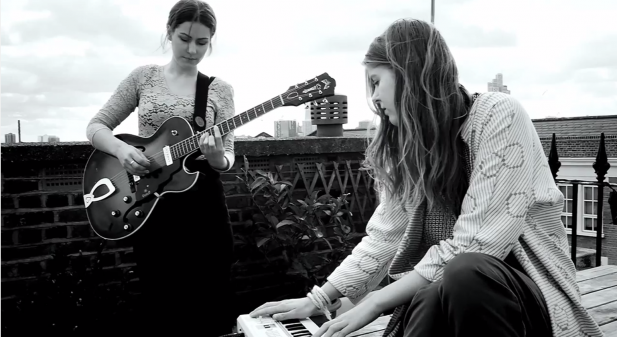 With just a week to go until Norwegian songstress Farao takes to the stage of the Lexington at our upcoming Ja Ja Ja club night, we're very excited to reveal this fantastic video of the songwriter performing a somewhat unlikely cover version…
Alongside Jófríður Ákadóttir of Samaris/Pascal Pinon, Farao performs a stripped down, delicate and tender reworking of fellow Norwegian Truls's 2013 hit 'Out Of Yourself". Completely transforming the original bass heavy, pop driven track into something far more fragile and poignant, the pair took to a London rooftop to create a simple, glossy and entirely beautiful live clip to accompany the song.
Of the cover version and collaboration, Farao states; "Jófríður did a songwriting session with Truls not so long ago. She fell in love with the song, and I've also been a fan of the melody ever since it was a huge hit in Norway. We thought it would be fun to cover something that is musically so far away from what we normally do. We had a great time working together, and it won't be the last you hear from us as a duo."
We'll keep you posted on the pari's upcoming news, and make sure to check out the original version of the track here if you're unfamiliar!
Filmed and edited by
Gabrielle Motola
.