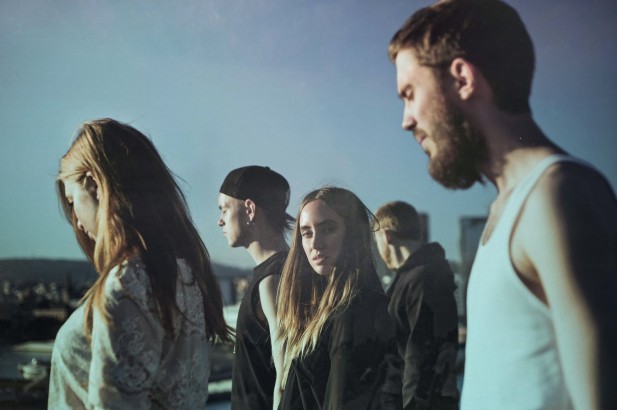 Listen up as there are four attention-worthy Nordic acts playing gigs in London this week, summarized for you in our Nordic Gig Guide!
Wed 30th Apr: HighasaKite – Cargo, London – Tickets
Following on from numerous international festival appearances and the EP 'In And Out Of Weeks', Norwegian five-piece HighasaKite released their debut album Silent Treatment in February 2014. For the gig at Shoreditch's Cargo on April 30th, the Norwegian five-piece will be supported by British folk/indie artist Novo Amor.
Weds 30th April: Deathcrush – Tooting Tram & Social, London
Fri 02nd May: Deathcrush – The Shacklewell Arms, London
Metal-pop trio Deathcrush from Oslo caught our attention last year when playing festivals like Roskilde, Way Out West and Iceland Airwaves after releasing just one single, the trio's debut 'Lesson #13 For Nanker Phelge'. There are two opportunities to catch the band live in London this week, either at Tooting Tram & Social on April 30th or alternatively at The Shacklewell Arms presented by CLUB.THE.MAMMOTH. on May 2nd!
Thurs 1st May – All We Are – Bethnal Green Working Men's Club, London – Tickets
Hailing from Norway, Ireland and Brazil, Liverpool-based outfit All We Are describe themselves as 'the Bee Gees on diazepam'. Intrigued yet? If so, make sure to head down to Bethnal Green Working Men's Club on May 1st for a chance to see the trio live in concert! For more dates in the UK, check the band's busy touring schedule.
Thu 01st May: Mark Beaumont presents: Wild Smiles with Rosenthal – The Monarch, London
Fri 02nd May: Rosenthal, Petite Mort, and more – The Dublin Castle, London – Tickets
Hailing from Copenhagen, Rosenthal is the brainchild of musician Jeppe Kiel Revsbech, creating songs and soundscapes within the circles of dream pop and alternative rock. Having just played two concerts in London in April, the Danish group is supporting garage pop trio Wild Smiles at The Monarch on May 1st, before joining French rockers Petite Mort at The Dublin Castle on the following day.
More gigs coming up in May
06 May – Tove Lo at Hoxton Square Bar & Kitchen
06 May – Mirel Wagner at Servant Jazz Quarters, London
07 May – Broken Twin at St John on Bethnal Green
08 – 10 May – The Great Escape Festival, Brighton
08 & 09 May – Lykke Li at Village Underground
09 May – Satellite Stories at Koko
10 May – Petter Carlsen at Boston Music Room