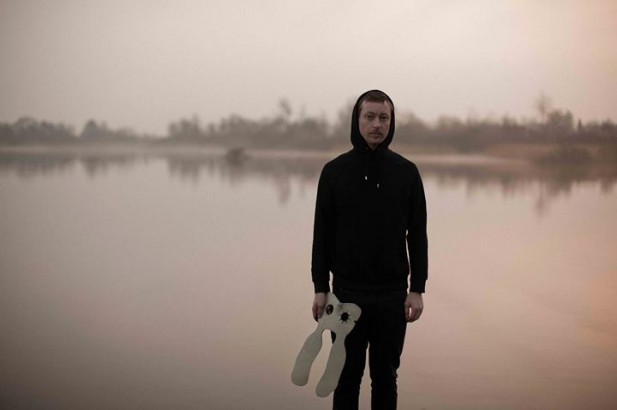 It seems that Denmark's Brian Batz, better known as Sleep Party People, has become quite a master of contrasts. As we recently discovered via 'In Another World', the first cut from new album Floating, the combination of the sweet and the sinister that has always had an underlying presence had crept to the forefront. On 'Floating Blood of Mine' these contrasting elements are again the song's greatest strength, though perhaps nuanced in a different way. He knew we'd be expecting that particular combination of colours, so he's switched to work from a different palette, with gorgeous results.
Where we've previously enjoyed muddied synth and beat combinations, on 'Floating Blood of Mine' we meet crisp shoegaze guitars and an unadorned vocal. Though the swooshing synths are still there, they have become more of an accent than the phrase itself. Still, contrast, and the juxtaposition of the sweet and the sinister is as present here as it was in 'In Another World'. For what is musically a more uplifting sounding track, there is a darkness in the title which makes you wonder what it is you're missing, with such a disturbing combination of words.
As it turns out, Brian revealed in a recent interview that the song is inspired by feelings of social anxiety he experienced while making the album in San Francisco, away from those who understand his more reserved nature. The 'blood' of the title actually refers to this quietness as a family trait, so though there is a darkness in the anxiety, there's also a light, in the reassurance of a connection. The real strength of the contrasts in this song comes from them not being the contrasts you expect, both sonically and in subject.
Floating is due for release on May 30th in Scandinavia, and on June 2nd for the rest of Europe via Blood and Biscuits, and is available for pre-order now.