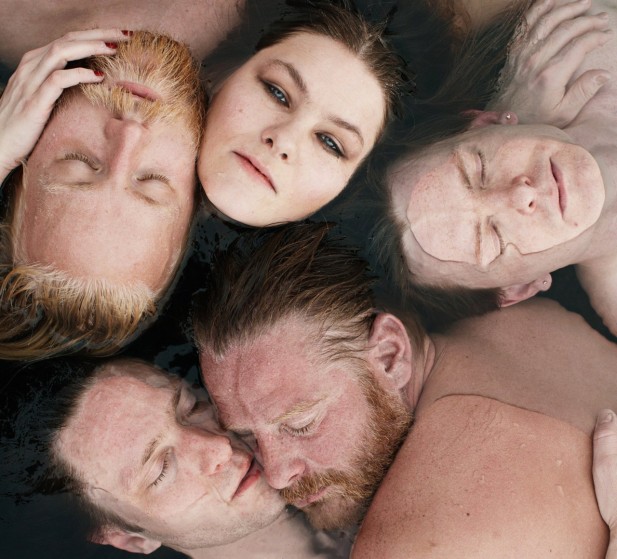 GusGus have always been a highly creative, shape-shifting unit. In one of their earliest incarnations, they presented themselves as a sprawling, free-spirited film, music and art collective, who counted in their official membership producers, actors, and even an accountant. Their sound was as open-ended, too – a tangled web of catchy trip-hop, blurred pop, electronica and slow-motion ballads, all mashed together into a strange and atmospheric whole.
Over the years, the lineup reduced to just the production core-duo of Stephan Stephensen and President Bongo, who slowly reinvented the band as a sleek techno unit. Stylish frontman Daníel Agust rejoined in 2009, lending a strong focal point to their stage-presence. This renewed and retooled iteration of GusGus signed to legendary German dance label Kompakt, and made an impressive comeback with the catchy, soulful techno record 24/7 and the nigh-on-perfect pop-techno album Arabian Horse – both must-hears for aficionados of Icelandic music.
'Crossfade' is the first song gleaned from the hotly anticipated new LP Mexico. Daníel is joined this time by Hjaltalín frontman Hogni Egilsson, making for a dynamic vocal pairing. With singles of this quality, GusGus seem brimming with potential to boil over into the UK's pop mainstream – it would be easy to imagine a major label swooping in to capitalise. One thing is for sure – after reaching the brink and returning, GusGus are far from over.