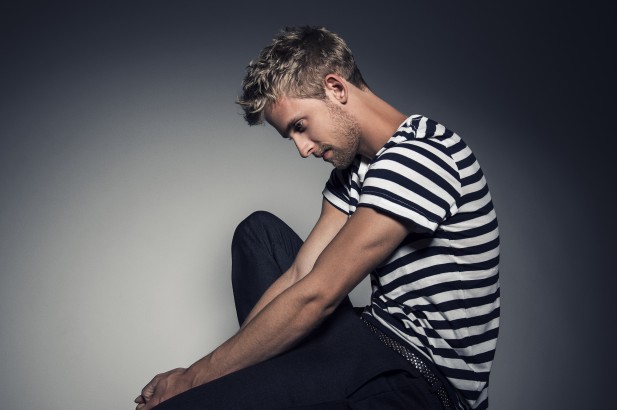 Set to make his debut UK performance at the Ja Ja Ja club night at The Lexington, we caught up with Danish singer Sebastian Lind to find out more about him, and to sample some of his latest tracks and videos.
Scroll down and tune in to get to know Sebastian better, and make sure to grab a ticket to catch him perform at The Lexington on the 24th April!
Get To Know… Sebastian Lind
For those that haven't met you yet, could you please introduce yourself – who are you, where are you from, and how would you describe what you do?
My name is Sebastian Lind, i'm 25 years old and come from Denmark. I'm a musician, which more or less means I spend most my days making music about my weird existence that hopefully people like, and maybe make you think a bit about this and that. For me, everything is about creating a feeling that people can relate to and get something out of!
Can you tell us a bit about the process of creating Waiting For Something? How would you say it differs from your previous records?
'Waiting For Something' (the song) is actually a song I wrote about being stuck with music. Was kind a forcing the music to be something it was not and that's always a bad idea. I try as much as possible not to have any idea of where i'm going and always keep my mind open to whatever pops up. That's been my approach on all my albums and I think my mood is what makes all songs and albums different from each other, but me creating them keeps them in the same kind of vibe and genre. Not sure if that makes sense…!
You've been spending a lot of time in Germany recently, supporting some big German acts and also playing some solo shows… do you have any exciting/odd/memorable stories you'd like to share from your time out there?!
A girl once gave me a picture of me that she had made, but her friend got so upset about it that he snuck into our backstage and wanted to fight because he didn't think I was good enough for it! I ended up giving them the picture back, that was pretty funny. Still don't really get why, but anyway. It's been so much fun for me to tour in Germany, it's a completely different thing to play in another country, so can't wait to see how things go in the UK.
What does the rest of the year hold for you?
I'm finishing up my 4th album and that's pretty much it, but damn, i'm high on excitement. Have a few songs now and can't wait to show it to the world.