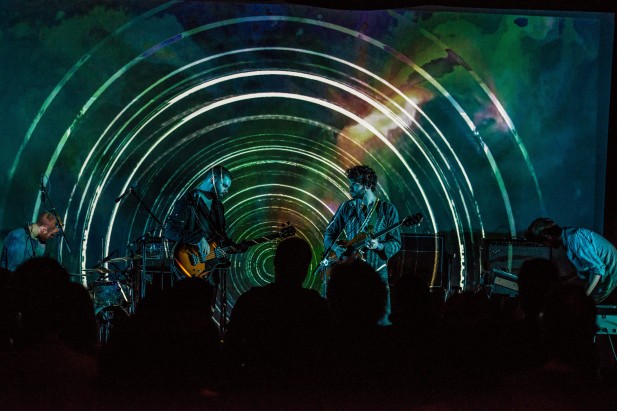 Bergen's Electric Eye have a mystic touch you can't deny – a mystic touch blended into trippy psych-rock and spatial, mesmerising drones, all topped of with a hint of blues.
'6 am' is the opening track from their short but profusely intense album Pick​-​up, Lift​-​off, Space, Time available now via Norwegian label Klangkollektivet and this brand new video for the track is a real tripper, full of psychedelic 70's spirit and tons of optical effects that will serve to mellow out any of your time, day or night.
Electric Eye are a talented pack, comprising Øystein Braut on guitar and vocals (he's also the guitarist for the Alexandria Quartet), Njål Clementsen on bass (also a member of both The Megaphonic Thrift and Low Frequency In Stereo), Anders Bjelland, who moonlights as the guitarist with Hypertext but here takes up the keys, and last but not least, the equally versatile Øyvind Hegg-Lunde on drums.
So get ready for some real tripping as this highly acclaimed Norwegian quartet – currently tearing up SXSW 2014 in Texas – will be performing at the upcoming Ja Ja Ja club night at The Lexington on the 27th March!