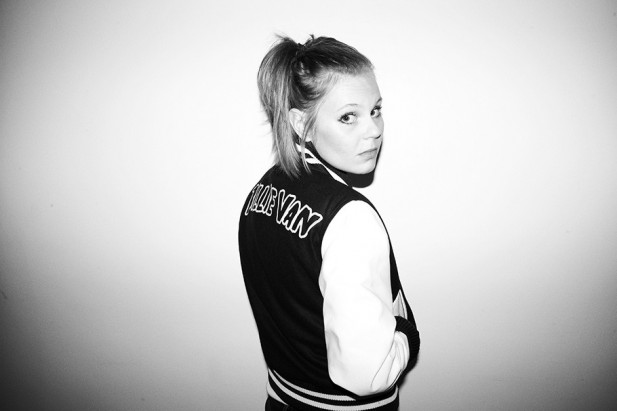 When Merete Pascual – aka Billie Van – released her first singles having signed to Universal Norway (fresh from the LIPA Academy in Liverpool), we instantly fell in love with her brand of high-energy, rockabilly pop.
Following on from her debut single 'On My Knees', the Norwegian songstress returns with this piano driven gem, accompanied by another peculiar and beautiful video. Billie Van's performing in what seems to be some kind of surreal Working Men's Club to an eerily silent audience, who sit passively as she dances and sings around them. That's not to mention the bizarre hand that grabs at her from under the table – we can't quite make sense of it, but we know we like it! And when Billie's not working on her solo efforts, she's a vocalist in Mikhael Paskalev's band, so keep a close eye out for a deadpan appearance from him as well as bandmate and producer Joe Wills in this latest video.
This is the third single taken from her debut album 1234 Radio Star which is available now and the video for 'I Let You Down' can be found just below.