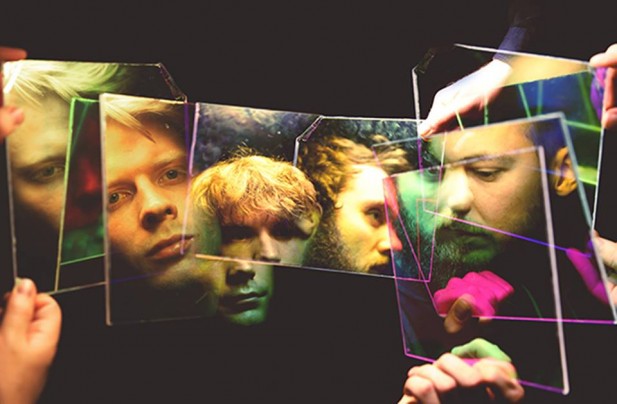 Treefight For Sunlight return today with a new song and video to get us all excited ahead of the release of their much anticipated second album! 
'Somewhere In The Future' is the second track to be unveiled from their excellently titled forthcoming record Pizza – due for release later this year – and is a song which continues down the same electronically tinged, gorgeously engrossing path teased by first single 'Come Closer', revealed back in February.
The band have been locked in the studio for two years creating this new record – the follow up to their debut album, 2010's A Collection of Vibrations For Your Skull – and if the first two tracks to emerge are anything to go by, it's set to have been worth the wait.
Extraordinary textures, and exceptional, falsetto led harmonies are accompanied by mesmerising, kaleidoscopic images in this latest release from Treefight For Sunlight – a band that have been praised and acclaimed for their extraordinary musicianship and their flexible and playful role-shifting within tracks. And today they add another string to their bow, as it's the band's Morten Winther Nielsen that has directed the video!
So check it out below, share it with your friends, listen to it in the sunshine and keep a close eye on Ja Ja Ja for all of the band's upcoming news.