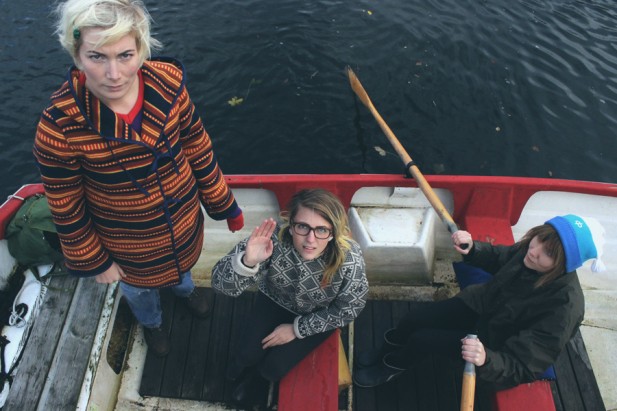 If it's offbeat hooks, outlandish lyrics and a whole heap of catchiness that you're after, then look no further than Malmö's OLD! 
Recently signed to Sweden's Adrian Recordings (home to the likes of Alice Boman, This Is Head and MF/MB/) this bright and feisty trio caught out attention a few weeks back with the unveiling of their excellent video fro 'Knee Hang Gang'.
Today, the group – comprising the talents of Constance, Nina and Johanna – reveal their debut EP in its entirety, and you can hear it exclusively here at Ja Ja Ja! So tune into Old Ladies Die Young below for some light pop, littered with quirky flashes and hooks.
Tracklist:
1. Knee Hang Gang
2. Who's Going?
3. In Utero
4. Sandy Dentures