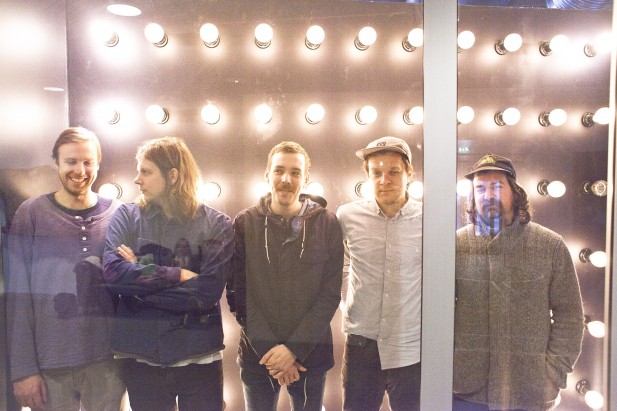 Photo by Andreas Kleven Rasmussen
Kicking off the year with the release of a new single – the excellently titled 'Disco Impaler' – Bergen's Bloody Beach immediately set high expectations for their promised debut album.
The band – comprising the talents of Chris Holm on bass, Arne Håkon Tjelle on vocals, Anders Winsents on guitar, Erlend Alm Lerstad on keys and Kim Åge Furuhaug behind the drums – unveiled their energetic, eccentric and thoroughly imaginative blend of rock, pop, psychedelia, dub and funk in their early tracks, and we're very pleased to report that the rest of the album follows the same train of thought.
So for those of you who have been waiting for the day to arrive where you can fully discover what this collective are about, you need wait no longer! Today, you can stream the brand new album from Bloody Beach, in its entirety, exclusively here at Ja Ja Ja!
Mixed by Young Dreams' Matias Tellez, this album is a playful and ambitious melting pot, overflowing with eclectic genres, fascinating fusions and an overwhelming passion for creating music to make you move.
So listen to Bloody Beach Pirate Radio Presents right now via the player below, catch the band when they perform at Øya this summer and make sure to buy a copy of the album when it's released through Nabovarsel Bergen on the 14th March!