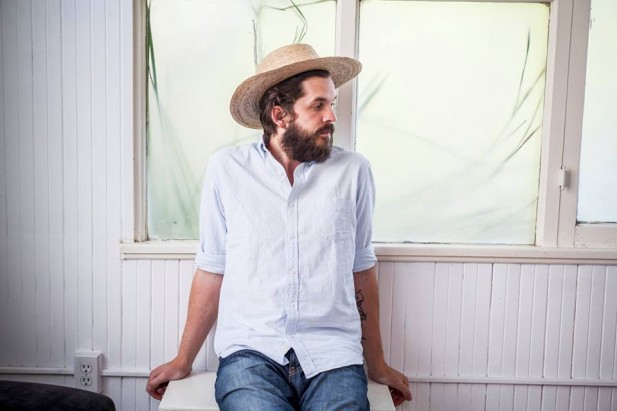 The Nordic Gig Guide introduces live performances by Nordic artists on a weekly basis, hand-picked from London's diverse live calender! This week, there are three very special performances by Thomas Dybdahl, Valgeir Sigurðsson and Jay-Jay Johanson which you should definitely not miss!
Tue 18th Mar: Thomas Dybdahl – Bush Hall, London – Tickets
For over a decade, Thomas Dybdahl has delivered a solid collection of songs in the most heartfelt singer/songwriter tradition, becoming something of a modern day Nordic Nick Drake. The Norwegian musician, who released his sixth album What's Left Is Forever last October, is now coming back to London to headline Bush Hall on the 18th March. Find his other UK dates by clicking here.
Wed 19th Mar: Valgeir Sigurðsson with Liam Byrne – Village Underground, London – Tickets
Valgeir Sigurðsson is not only a fantastic producer, composer and musician, he is also the founder of the Bedroom Community label and Greenhouse Studios. For a special collaboration at Village Underground on the 19th March, the creative Icelandic will perform alongside chamber musician Liam Bryne as part of William Basinski's Arcadia series.
Wed 19th Mar: Jay-Jay Johanson – The Islington, London – Tickets
Thu 20th Mar: Jay-Jay Johanson – The International Picture House, London
Swedish singer-songwriter Jäje Johanson, better known by his stage name Jay-Jay Johanson, is known and loved for his melancholic vocals and deep lyrics. The artist will be onstage twice in London this week when he presents live performances at The Islington and The International Picture House, playing songs from his most recent album Cockroach.
More gigs coming up in March:
24 Mar – Kira Kira at sonic cueB 2014
24 Mar – Say Lou Lou (with Foster The People) at Troxy
27 Mar – Ja Ja Ja presents Electric Eye, Last Lynx & The Scenes at The Lexington
28 Mar – Black Lizard at Hoxton Square Bar & Kitchen