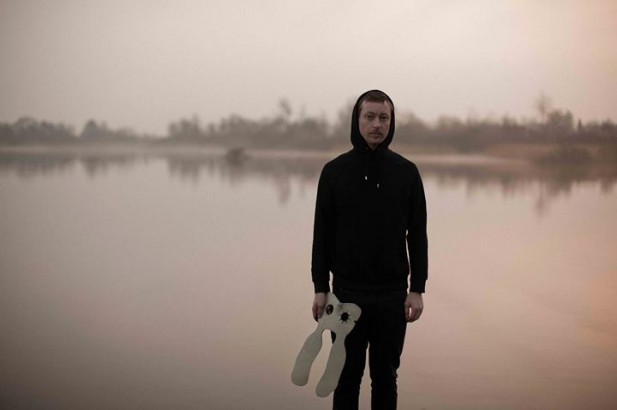 Brian Batz is a pretty busy guy. When he's not focussing on Sleep Party People, he's working with the likes of Broken Twin and Scarlet Chives to name just a couple. He'll even generously take the time to make awesome mixtapes for us to enjoy. If you follow Sleep Party People on their various social media outlets, it seems like this new album has taken forever to materialise – in reality it's only a couple of years, and it's just that our eager ears were getting impatient! Thankfully, the wait is over: the new LP Floating is due on May 30th in Scandinavia, and June 2nd in Europe via Blood and Biscuits.
'In Another World' is the first track to be taken from the album, and immediately you're in the realm you'd expect to be with a Sleep Party People record. The tone combines a certain childlike simplicity with the sinister, very much like the bunny masks they're now so famous for. When the vocals begin with the line "hush little baby" you feel like you're being guided into a dark forest by a white rabbit that's gradually morphing into Frank from Donnie Darko.
The sound is unmistakably that of Sleep Party People, but there's a big progression from previous record We Were Drifting On A Sad Song. Where earlier material softly twinkled like fairy lights, this particular bunny seems to have sharpened his teeth; clattering production is far more organic than their previous drum machine led offerings, and evokes a feeling of UNKLE's dark masterpiece Psyence Fiction.
While Sleep Party People have always had a sinister gleam in their eye, it's never been quite so obvious; though if 'In Another World' is anything to go by, this is undoubtedly a good thing.