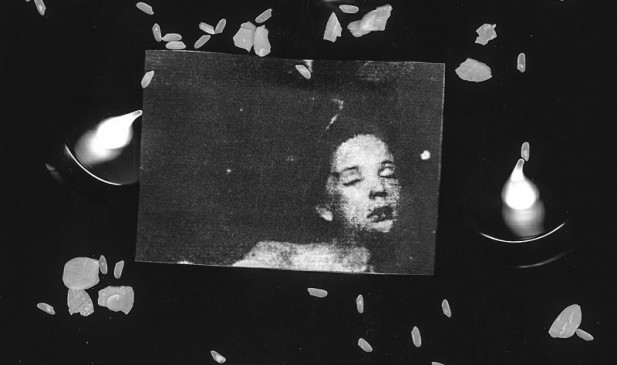 Norway's Boska has spoiled us with not one but numerous offerings of new original material in his latest mixtape, Løveår.
Løveår marks the beginning of a new collective called Fathermother, based in Berlin and loosely congregated around the band Fiordmoss, of which Boska is a part. This first outing suggests that their work won't be limited to just audio, with Petra Hermanová, another member of the collective, having created beautiful artwork to accompany the mix within Fiordmoss' website, an excerpt of which you can see above.
The music itself is half an hour of Boska's dark and minimal electronica, the chords of which hit an area which is almost too emotional for the dancefloor, but too energetic for solo listening at home, and yet would probably work well in both situations. Deliciously dark, this mix has a tense, almost ominous feeling, which would sound fantastic on a midnight walk through a city on sleepless night.
The mix is free to download, and can be streamed with accompanying artwork here.