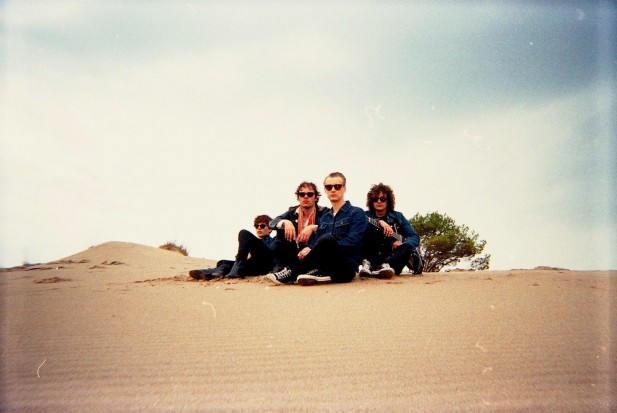 Finland's psychedelic fuzz rock go getters Black Lizard are about to head out on a European tour and by way of celebrating and to re-whet your whistle, they have released the single 'Forever Gold' and as a free download through their Soundcloud page.
It's a hazy fuzzatron of a track and one of the slower, whoozier cuts from debut album S/T. But that isn't to say that Black Lizard have lost any of the loud rocking verve contained within their debut – it sticks to the familiar scuzzed-out, distantly clear vocal stylings and gives 'Forever Gold' a delightfully misty summer morning feel.
If you like your psych rock with hints of blissed out summers, this is deffo for you!
EUROPEAN TOUR 2014:
21.3. Magnet Club, Berlin DE
22.3. Zakk Club, Dusseldorf DE
23.3. Molotow im Exil, Hamburg DE
24.3. Milla, Munchen DE
25.3. Zwölfzehn, Stuttgart DE
26.3. Café Video, Gent BE
28.3. Hoxton Square Bar & Kitchen, London UK
29.3. Great Central Studios, Rugby UK
31.3. The Castle Hotel, Manchester UK
2.4. La Mécanique Ondulatoire, Paris FR