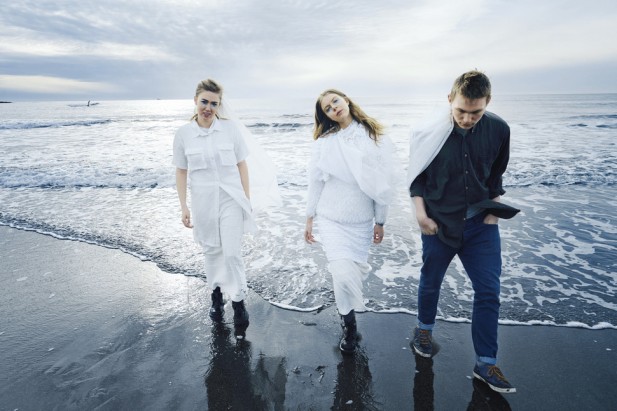 As last year's self-titled album was a compilation of older material, it came as no surprise when Iceland's Samaris quickly returned to the studio, and subsequently announced a new record Silkidrangar due on May 5th via One Little Indian. We had a teaser of their new material a few weeks ago through this beautiful session recorded for The Line Of Best Fit, but 'Ég vildi fegin verða' is the first proper taste we have from the new record.
The video begins with singer Jófríður Ákadóttir emerging from the darkness lighting a candle, and while their gloriously atmospheric trip-hop invites you in, her voice leads you back into the darkness as things take a turn for the surreal.
Samaris will be on tour in the UK supporting John Grant from March 3rd, with appearances at this year's Great Escape Festival, ATP Iceland and Iceland Airwaves also scheduled.