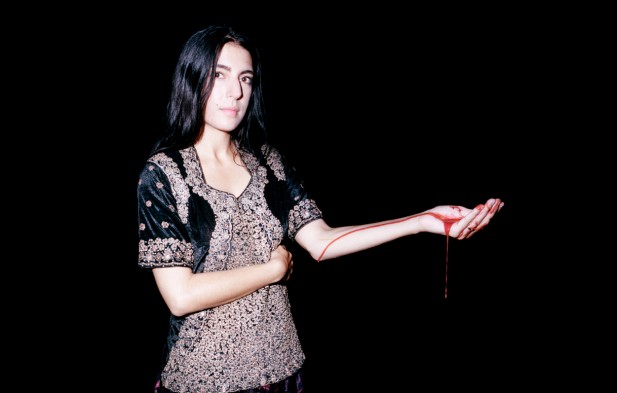 Mariam Wallentin – one half of Swedish experimental pop duo Wildbirds & Peacedrums – went solo last year using the moniker Mariam The Believer to release her debut album Blood Donation – a collection of haunting soundscapes and an astonishing display of pop vocals.
Here's the new video for the album track 'Above the World' and its spooky image illustrates well the unsettling beat that drives the song. The video is beautifully directed by Stina Persson Helleday, and Mariam's album Blood Donation is available now through Moshi Moshi.
Mariam will perform live at Electrowerkz in London on Wednesday 19th February – make sure to grab tickets here!